7. Headboard made from Old Shutters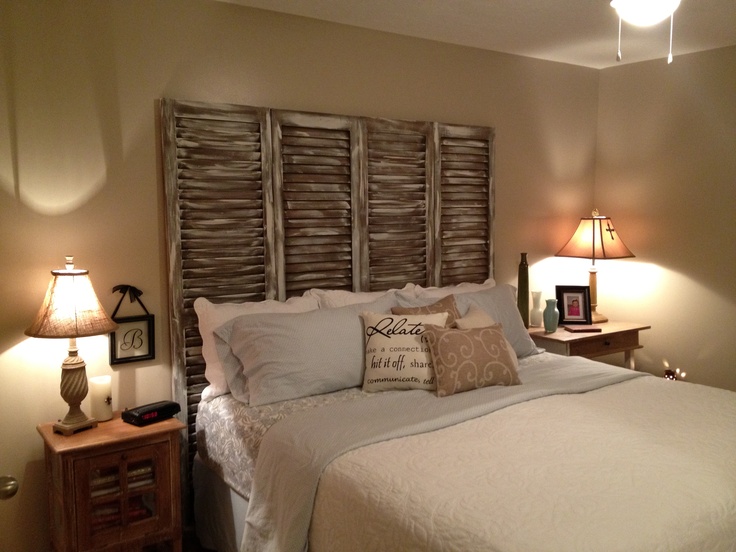 Recycle shutters into this chic and rustic headboard. In this way you will make your entire bedroom seem a little bit country and a lot of relaxing.
8. Reclaimed Shutters as Dining Room Wall Decor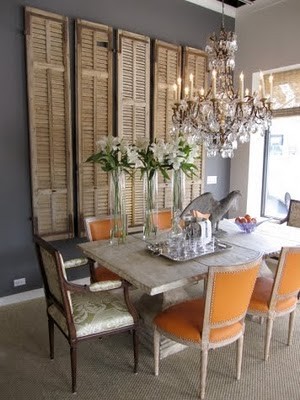 Shutters are the perfect way to add interest and texture to a wall. Via VisualizeUs
9. Shutter Plate Rack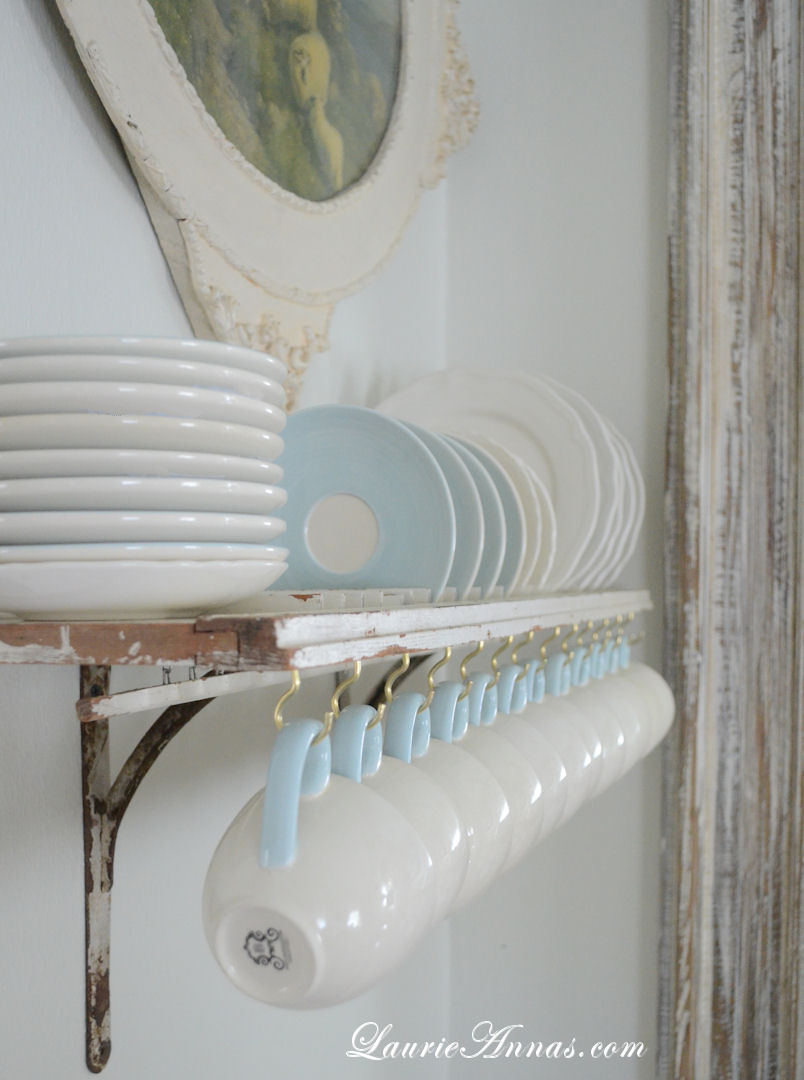 Use a surface of a shutter panel as a place to organize plates and store mugs. Get full instructions at Laurie Anna's Vintage Home
10. Turn Whutter into a Unexpected Centerpiece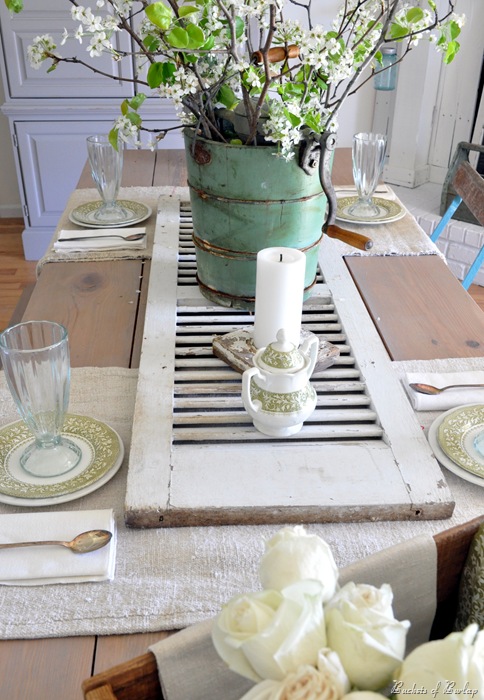 I love the idea of using the shutter on the table. What a great accent. Via Buckets of Burlap
11. Rustic Shutter Bench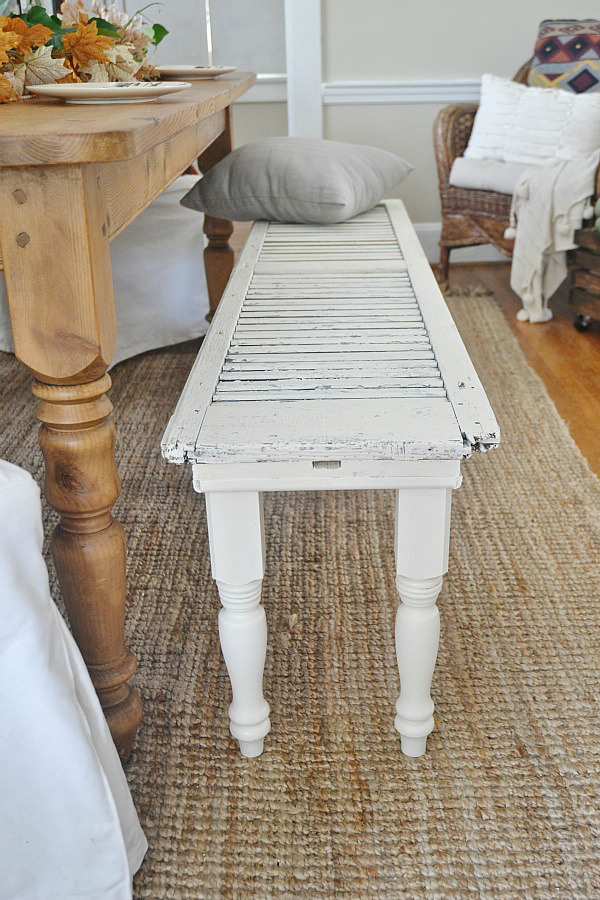 This bench is so cool! Get the tutorial via Liz Marie and make your own!