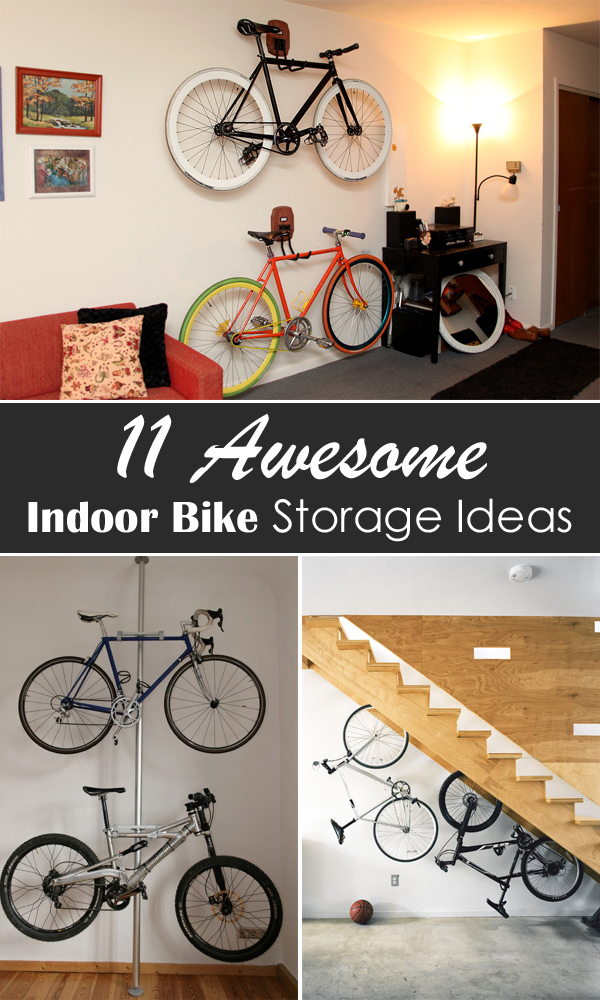 Hello cycling lovers! Everyone knows how frustrating can sometimes bike parking indoors be, especially when you don't have much space on your home. Bicycles are a great way to get from point A to point B. They are eco-friendly and they're a great workout, however they are often so difficult to store.
Check out these 11 awesome indoor bike storage ideas and maybe one of them will sort out your problem?
1. Wall Bike Hanger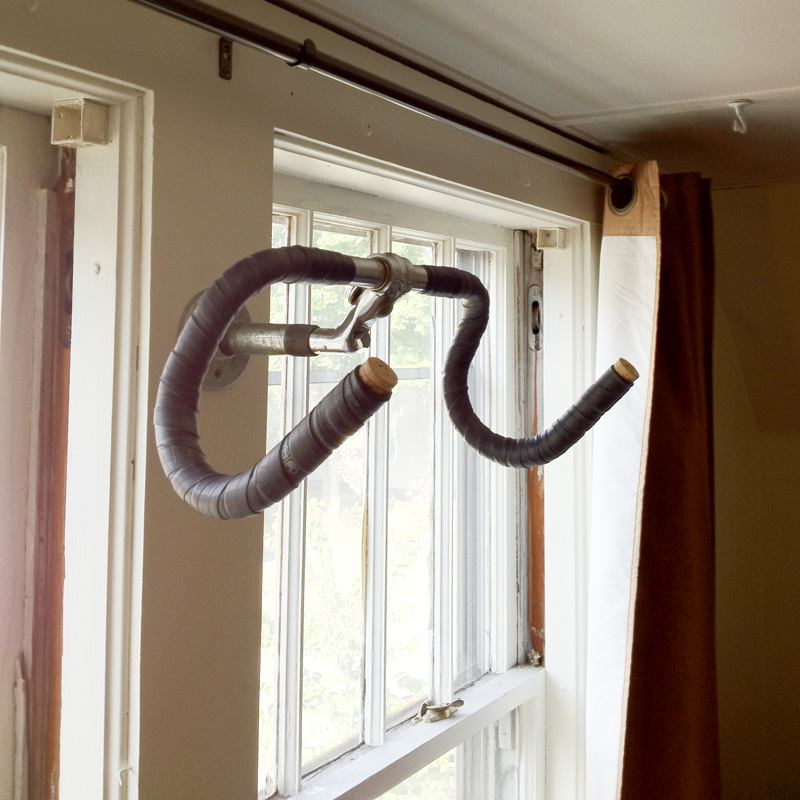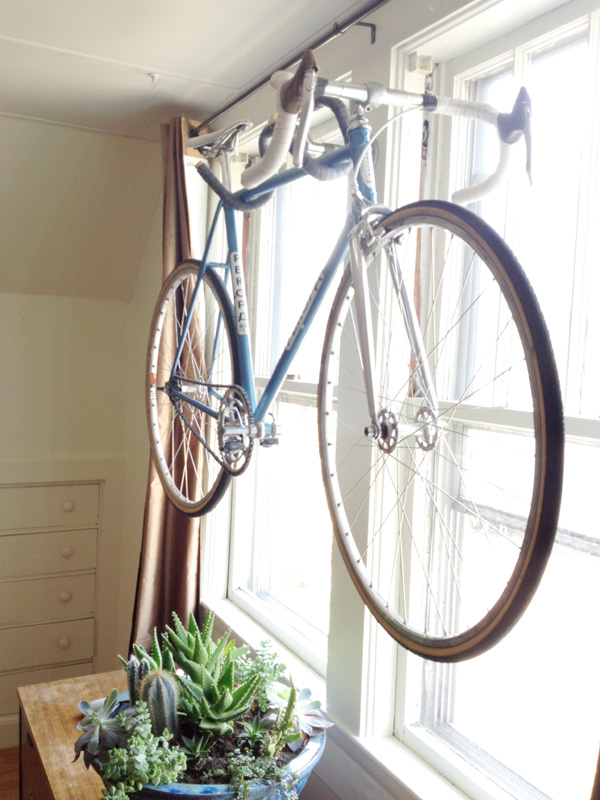 Uses old handlebars as hooks! Smart! Get the tutorial at kylethewilson.wordpress.com
2. Store Bike Using a Pole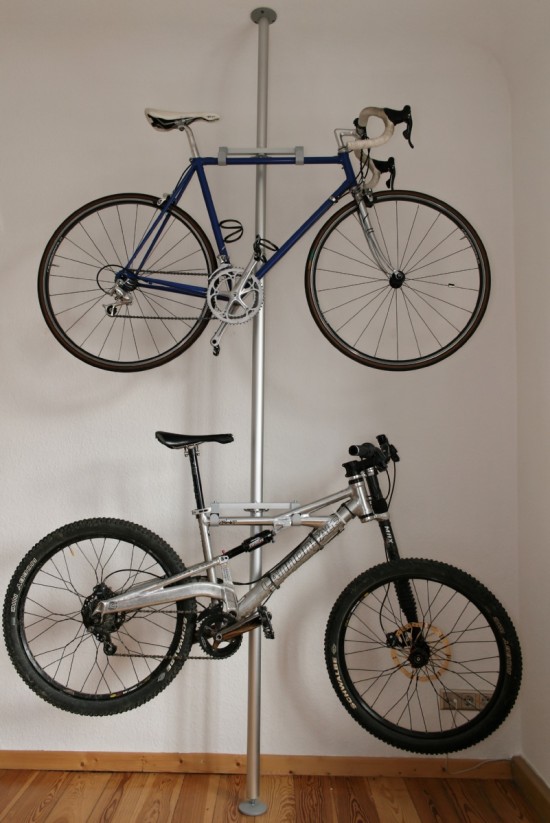 This is a great idea if you lack floor area but have vertical space.
Get the tutorial at ikeahackers.net
3. Store Bikes Under the Stairs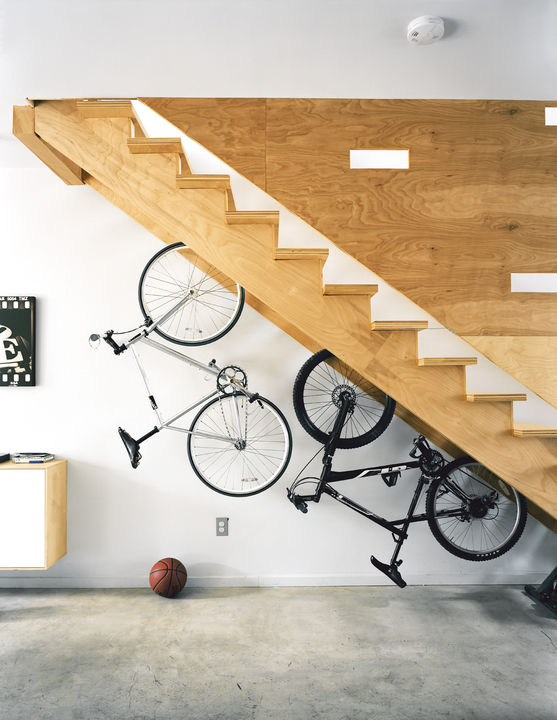 It is a really nice use of storage space. Source: dwell.com
4. Make Storage Space for a Bike That is Hidden in the Wall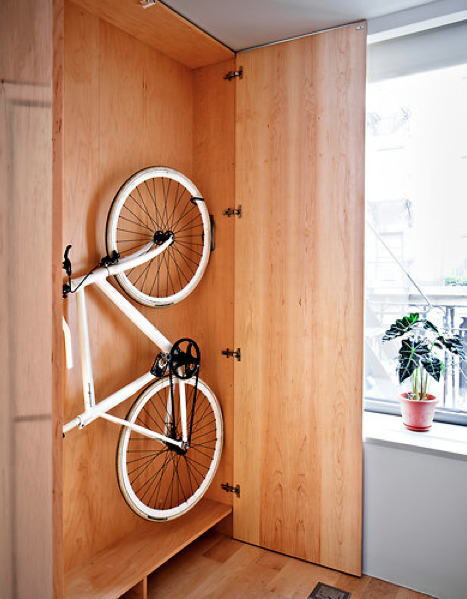 Source: oliveryaphe.com
5. Floor to Ceiling Storage Rack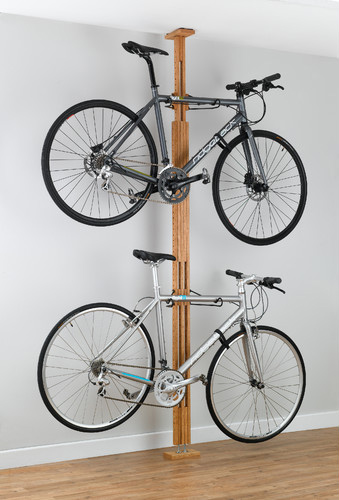 This bike rack is sturdy and stylish. Buy it here