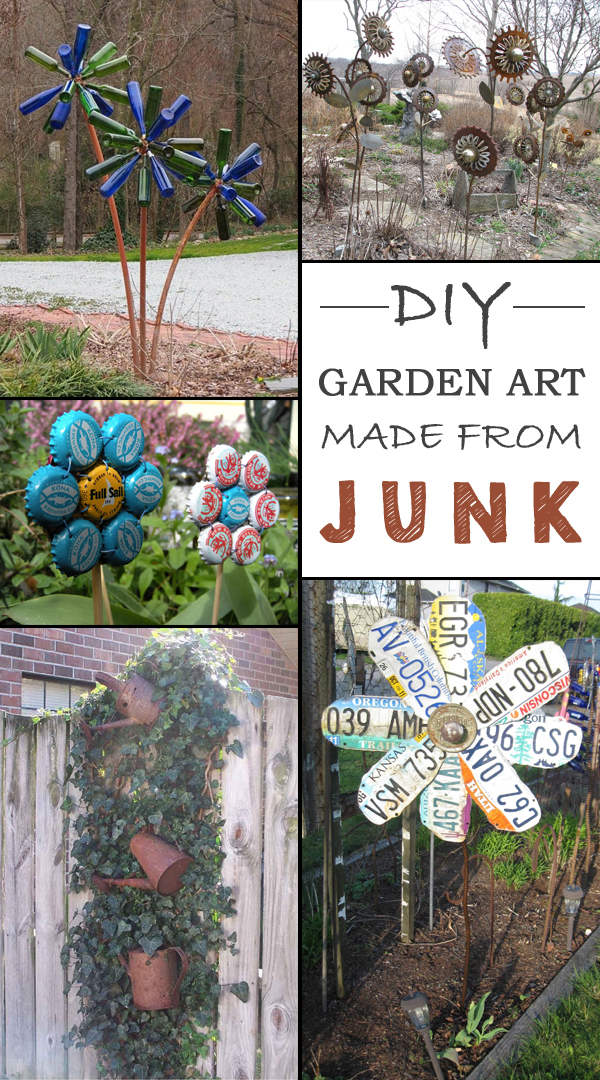 Growing plants is not the only way to add color and interest to your garden. Using salvaged materials as garden art has evolved into a passionate hunt for treasures everywhere and thrifty creative people could transform almost any discarded and unwanted objects into unusual and eye-catching works of art for the garden. Here are 12 awesome ideas to help see your old things in a brand new light.
1. Tennis Racket Garden Art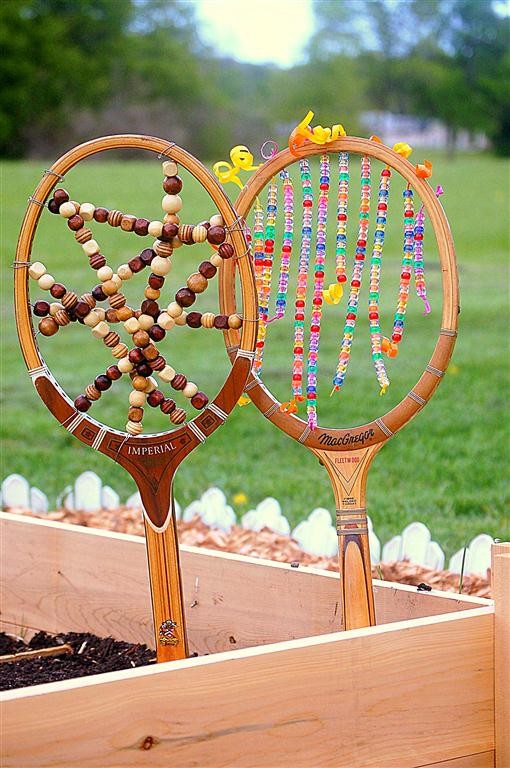 Colorful beaded tennis rackets make cheap and colorful garden art.
Tutorial at Garden Therapy
2. Upcycled Drawer Planter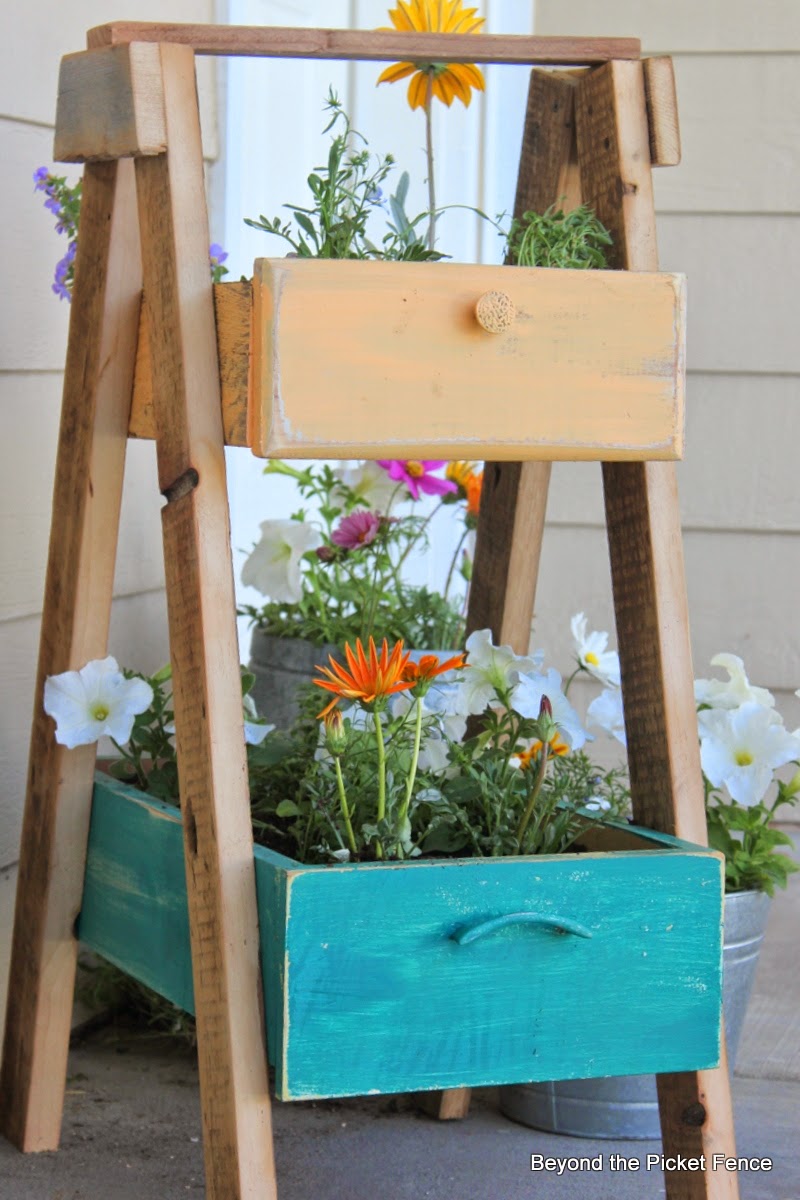 Now I know what I can do with those drawers I have been collecting in my garage! Tutorial at Bec4-beyondthepicketfence
3. Colorful Flowers Made of Bottle Caps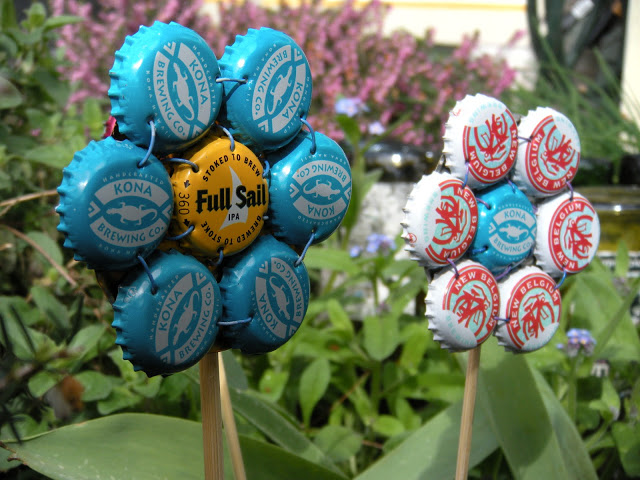 Such a great way to upcycle all those tossed bottle caps. Tutorial at Art in Red Wagons
4. Wine Bottle Flowers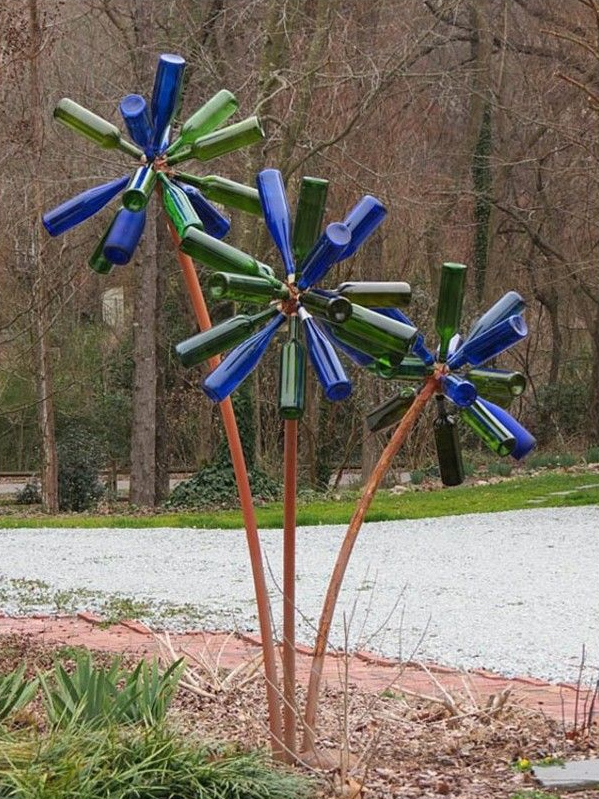 Weld lag bolts onto a steel ball then screw into bottle with a rubber stopper glued into it.