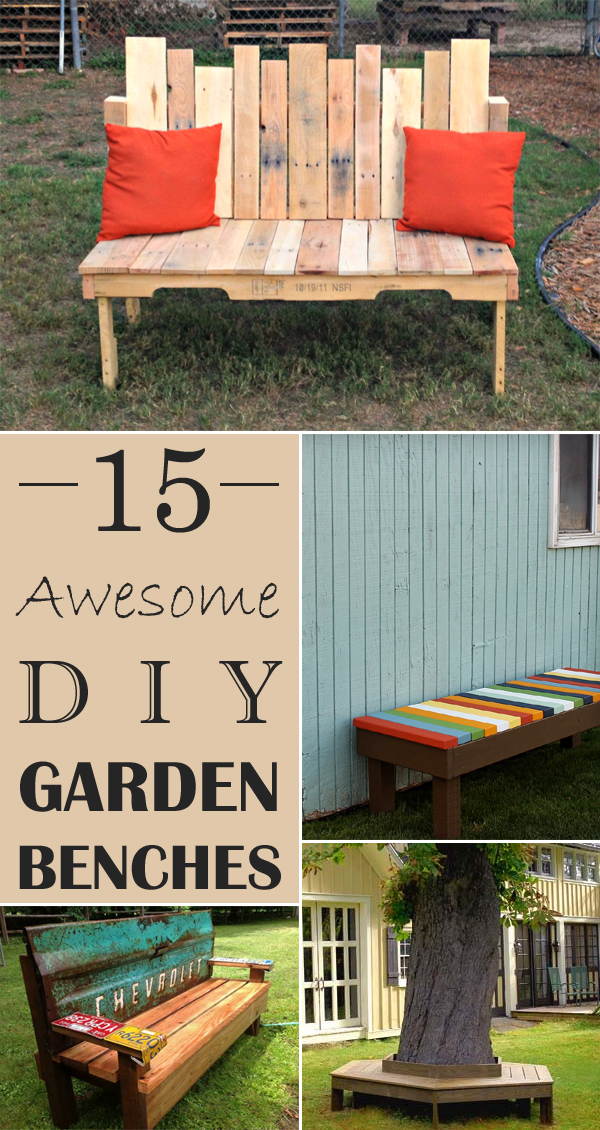 Have you got a spot where you would like to sit and get pleasure from your backyard efforts? I consider the garden bench is excellent for that. I really love garden benches because they can be easily moved, accommodate a thoughtful spot without blocking the garden itself. So, if you want to fill your garden space with less costly and comfortable bench, you need to check these amazing and fun ideas to build your own furniture.
Please don't forget to write in the comments which of these DIY Garden Benches you like the most!
1. Pallet Wood Bench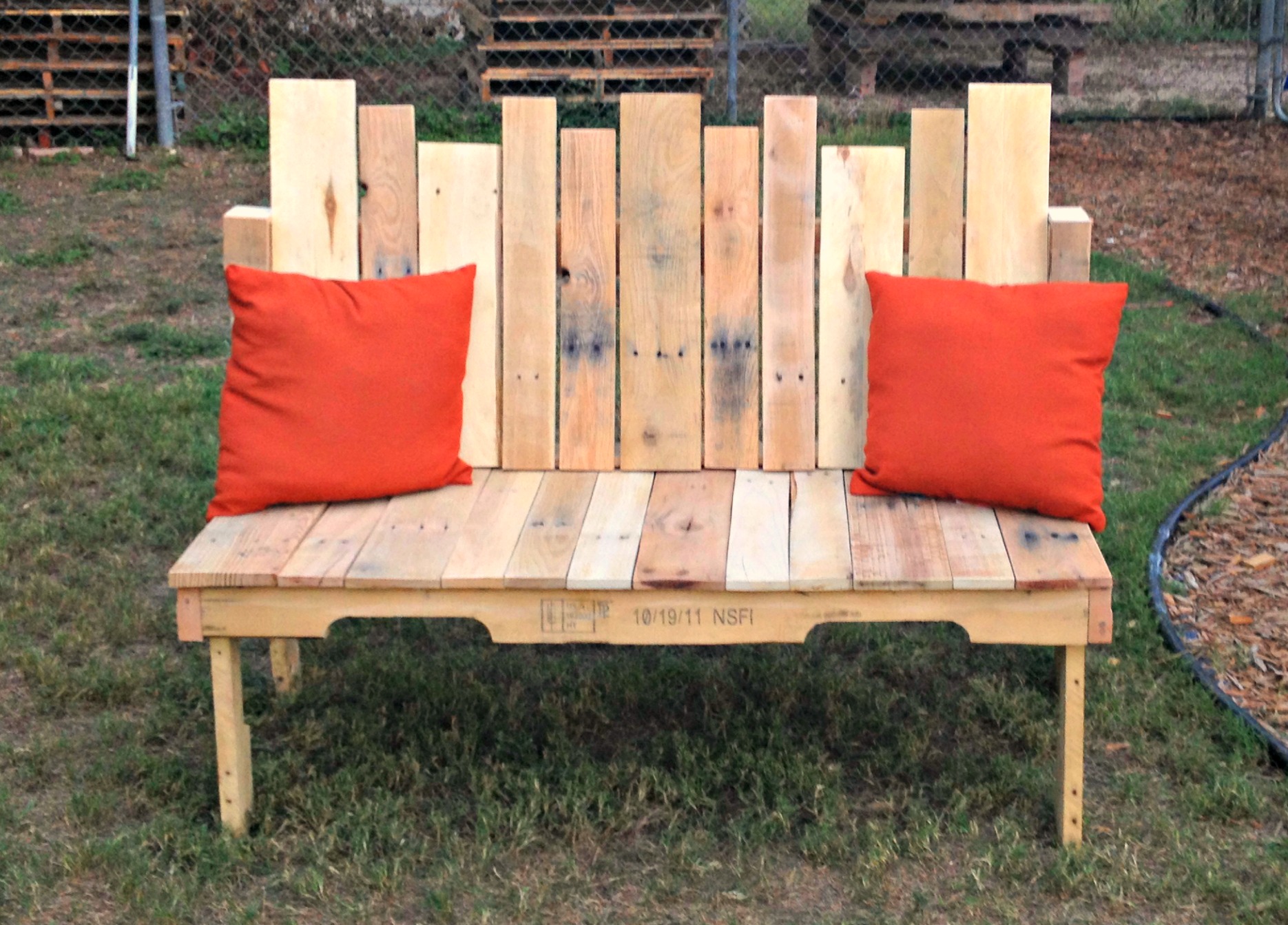 You can find pallets everywhere so why not try to build this super cool and modern pallet bench for your backyard? Tutorial at Upcycled Ugly
2. Cinder Block & Wood Bench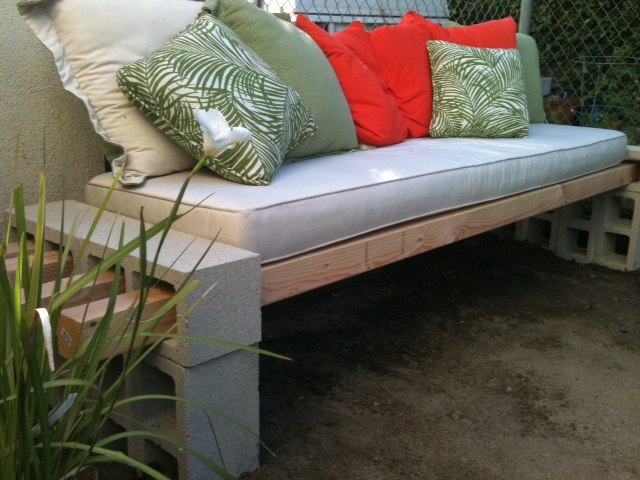 You can build this amazing bench in an hour! Tutorial at Kaylas Basement
3. The Two-chair Bench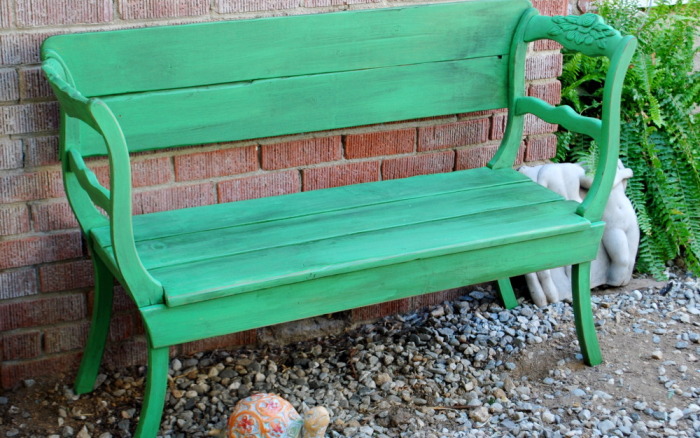 Take old chairs along with some planks and build this beautiful garden bench.
Via MakandJill
4. Storage Bench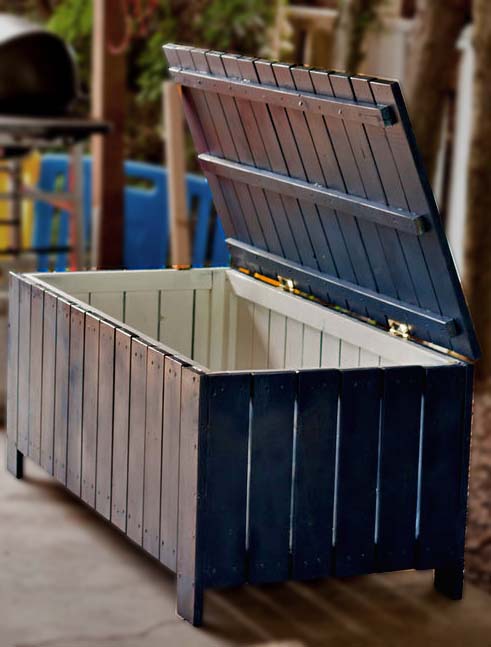 This bench is perfect if you want to store some things. It gives you a place to not only sit and relax but to stay organized as well. Tutorial at Ana White
5. Build a Garden Bench from a Bed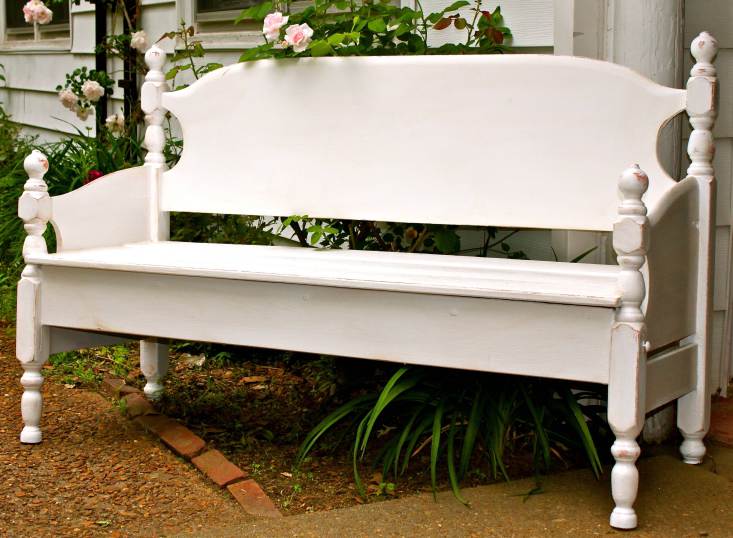 Before you throw your old bed away, take a look at this brilliant DIY project.
Tutorial at Little House in the Suburbs