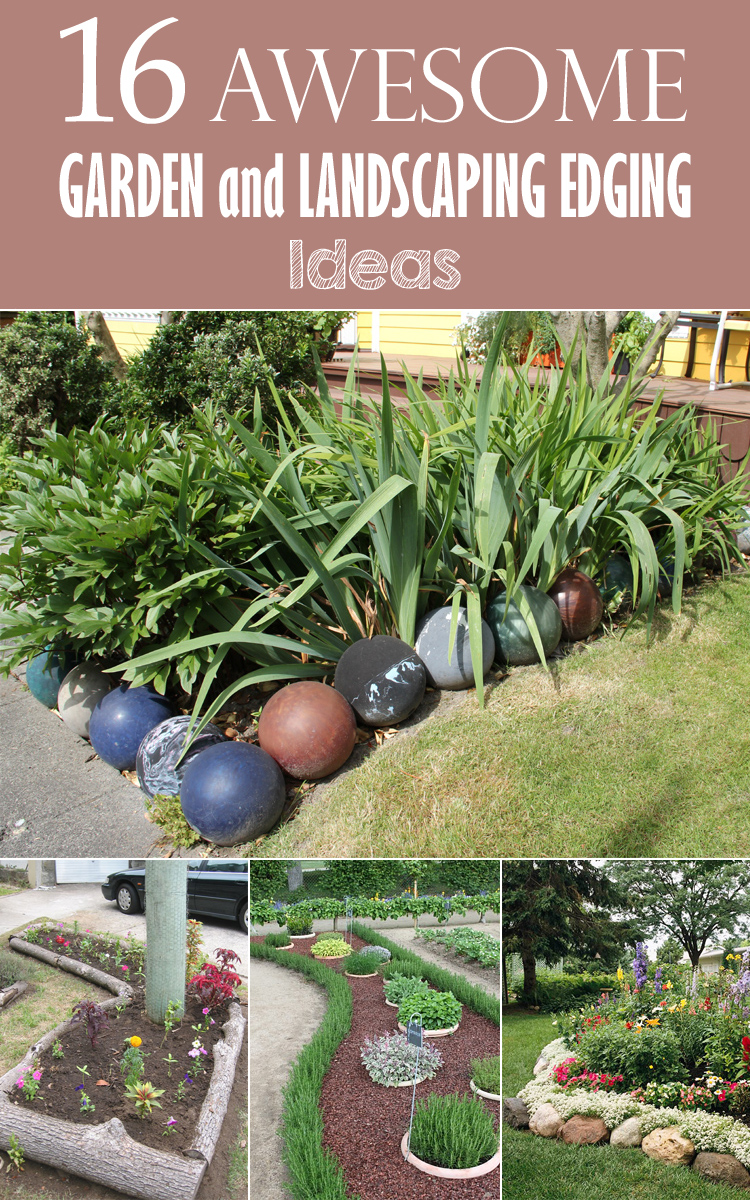 Installing garden edging is an easy DIY project which makes a major impact on the good looks of your outdoor space. You can buy your edging at store, or you can save some money and make your own landscape edging with recycled and found materials. You can use glass bottles, shipping pallets, dinner plates, clam shells and even logs to change the boring borders.
Here are 16 creative ways to make your garden edging more exciting and unique.
1. Logs Garden Bed Edging
Horizontal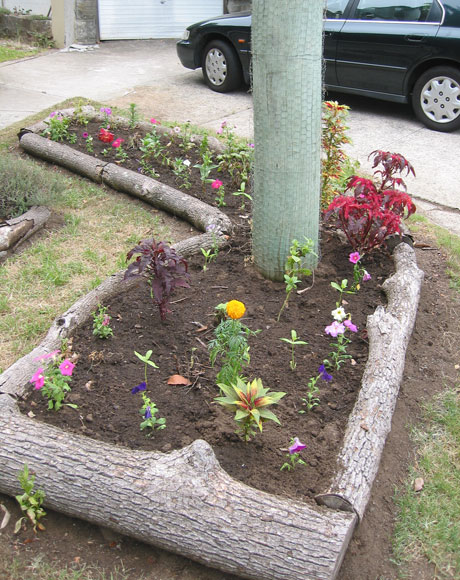 Source: walksydneystreets.net
Vertical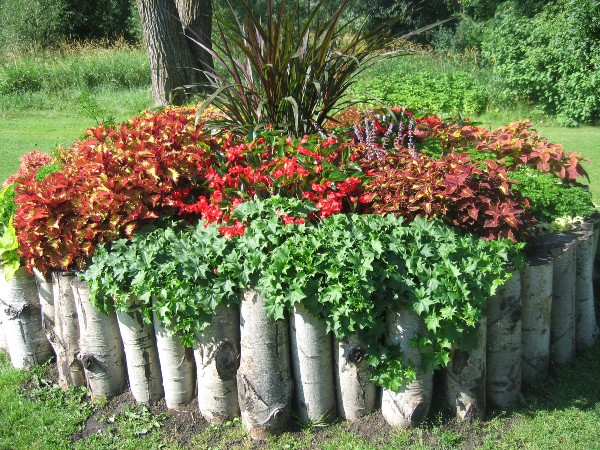 Source: cheapseeds.com
Whether laid out vertically or horizontally, using cut logs to edge your garden is environmentally friendly, and wonderful project.
2. Seashells as Garden Edging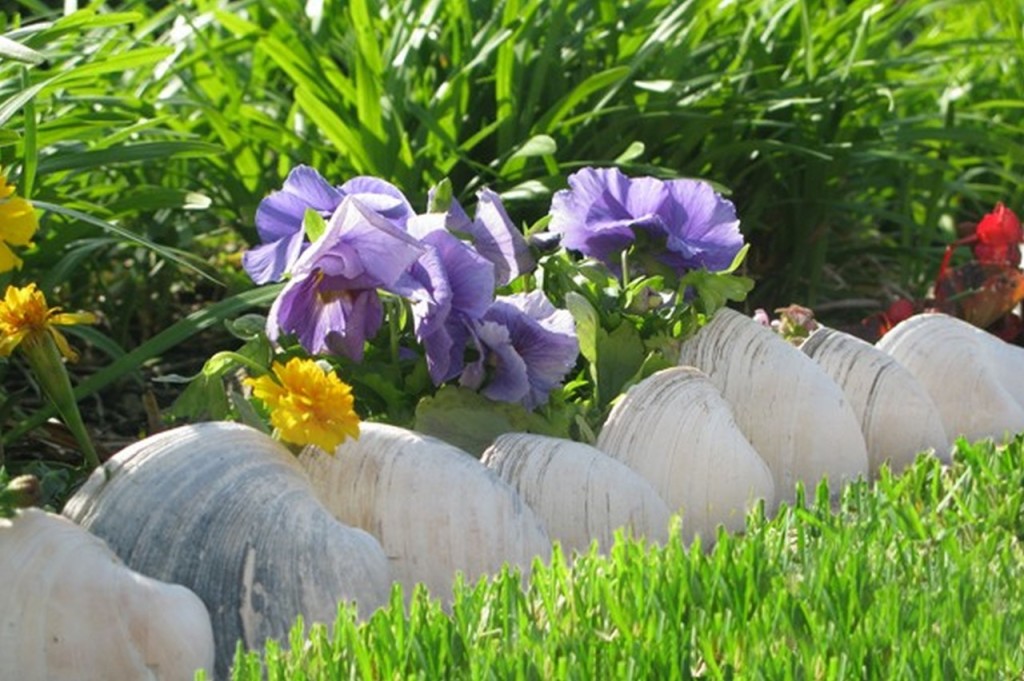 Large seashells make for a striking border in any garden.
Source: huffingtonpost.co.uk
3. Bowling Ball Garden Border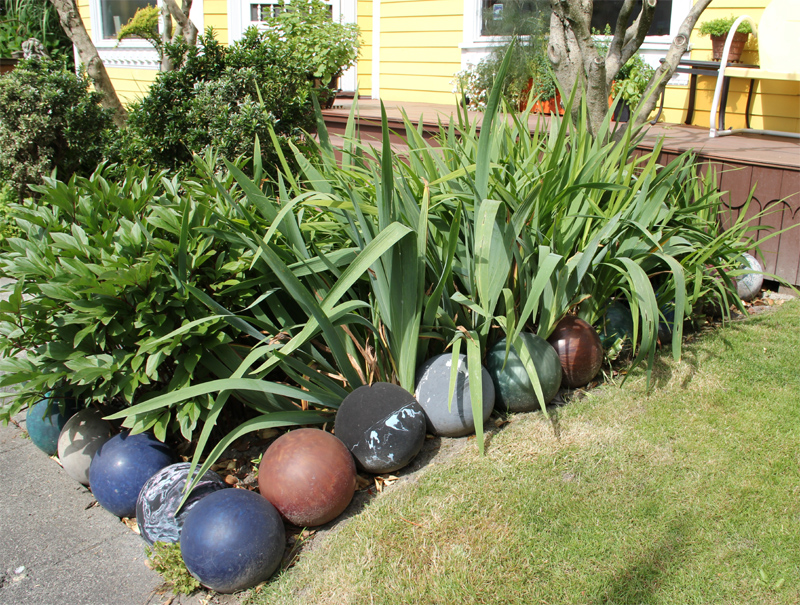 The bowling balls look amazing as garden edging too.
Source: bethevansramos.wordpress.com
4. Glass Bottle Edging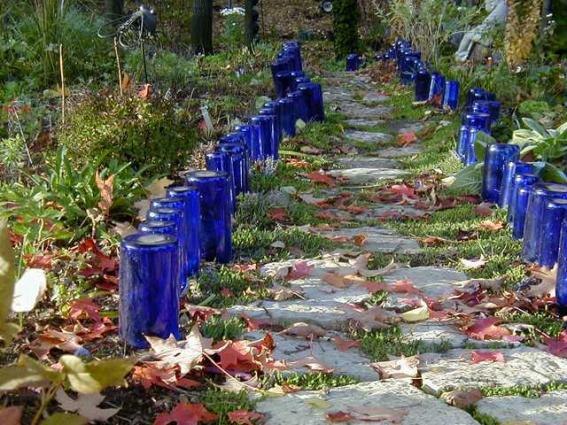 Here is a relatively low-cost option with a high degree of personality.
Source: fleamarketgardening.org