Beautiful headboard can totally transform the look and feel of your bedroom. If you don't believe me, just check out the amazing designs in the gallery below.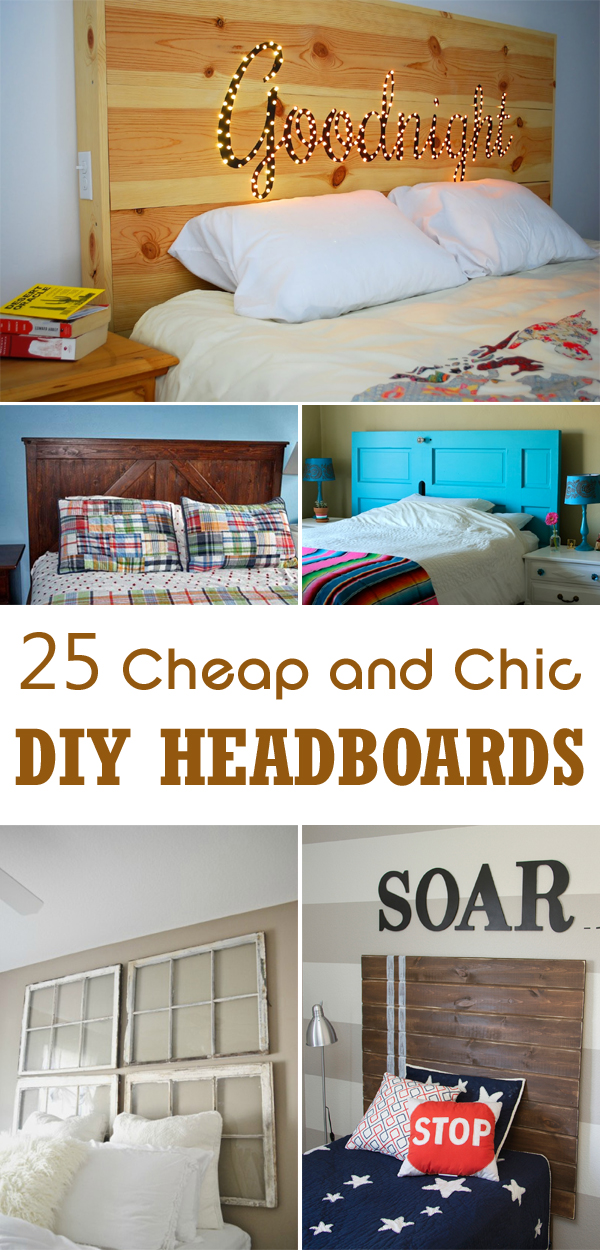 Your bedroom ought to be your safe haven.. a place for relax, unwind and get a restful sleep. Main purpose of headboards, is to isolate sleepers from drafts and cold. However currently they go beyond the basics and they commonly also double as decorative pieces for the bedroom.
Instead of buying a new headboard, you can make one yourself. We have got a great collection of 25 DIY headboards that takes the originality level in your bedroom sky-high! The best part is that the most of these projects are really cheap and some can be created from things that you've just lying around the house.
1. Light Up Headboard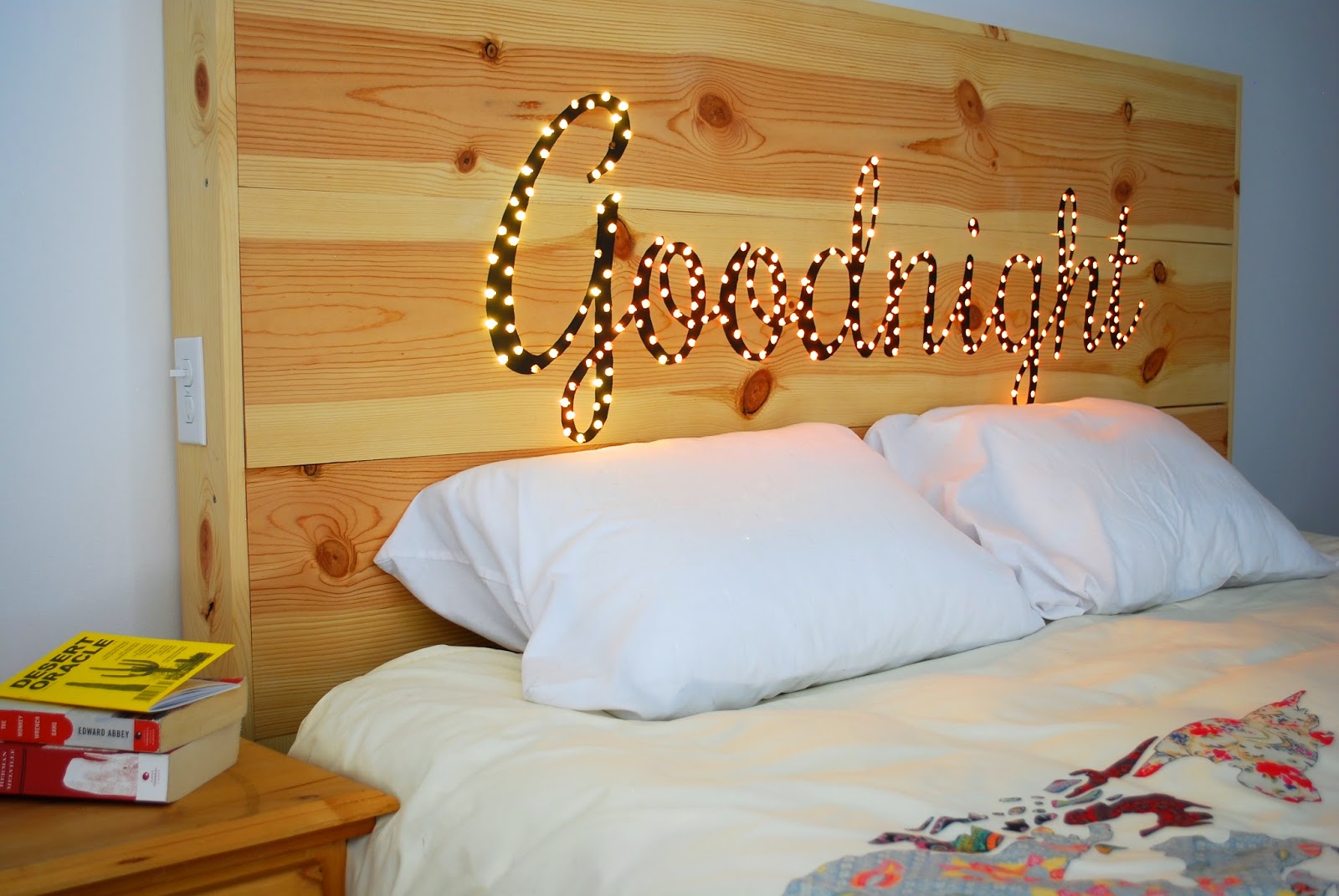 A unique idea that will brighten up your bedroom! More details: Call Me Fudge
2. Diamond Tufted Headboard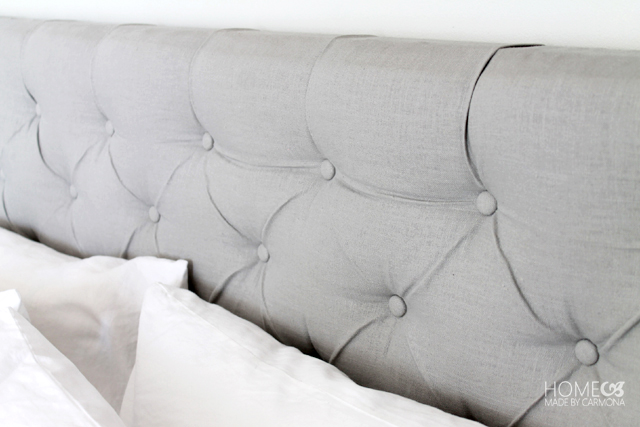 Easiest and Cheapest way to create your very own DIY Diamond Tufted Headboard! Brilliantly detailed tutorial at Home Made by Carmona
3. Vintage Sheet Headboard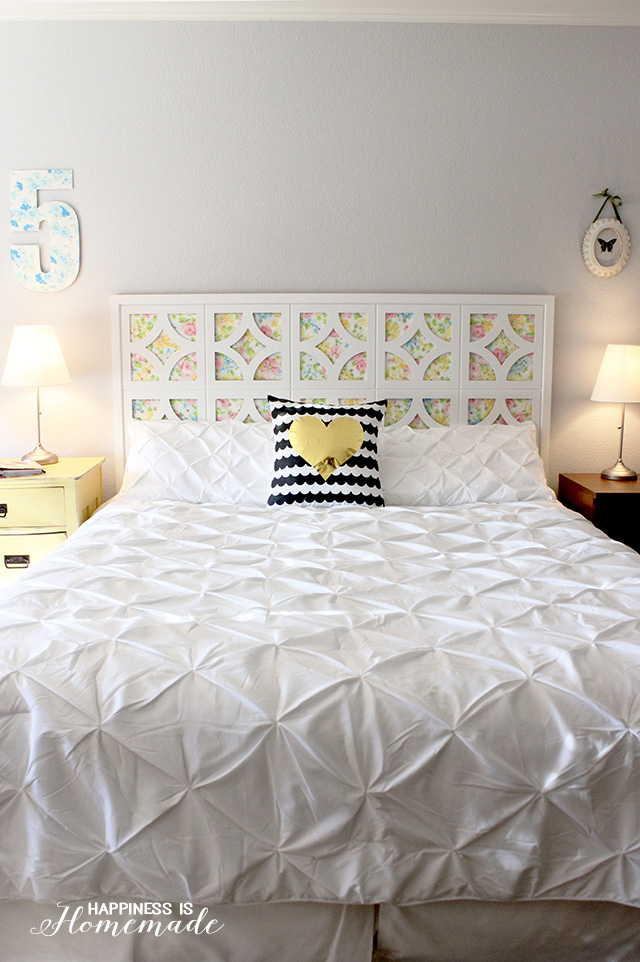 Create a Vintage Sheet Headboard with pre-cut wood frames. Tutorial: Happiness is Homemade
4. Front Door Headboard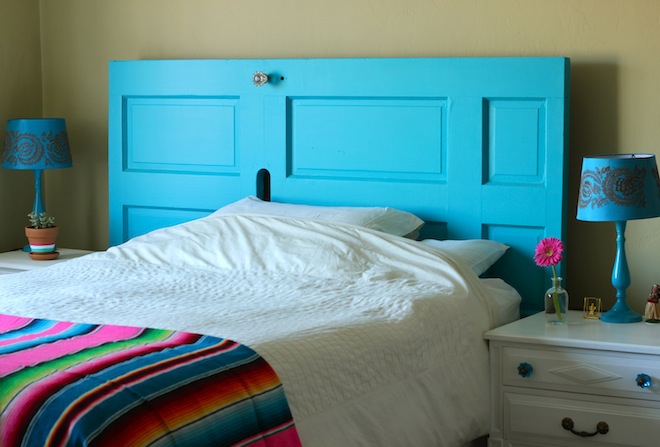 This is so freaking cool and creative. I absolutely like the color. Tutorial: My SoCal'd Life
5. Wood Fabric Headboard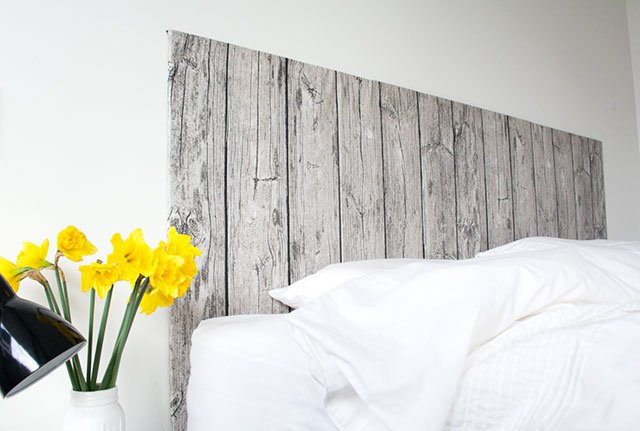 Has a real Scando feel don't you think? Get the instructions at Craft Hunter