If the windows in your home are old and you need to replace them with new, don't be in a hurry to throw them away. Old windows can be transformed into unique pieces of art, room dividers, decorative screens, bookshelves, tables and many more one-of-a-kind pieces for the home. We've rounded up a collection of the most creative uses for old windows we could find. Hope you enjoy!
1. Shower Door Made from Old Windows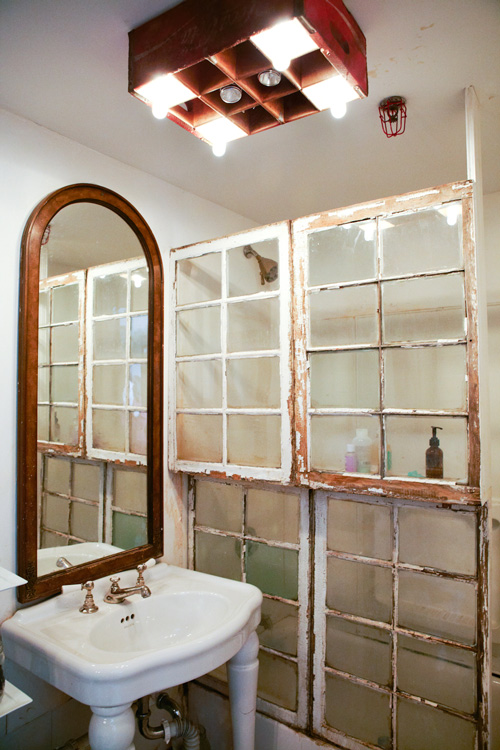 via Design Sponge
2. Old Window Frame Photo Collage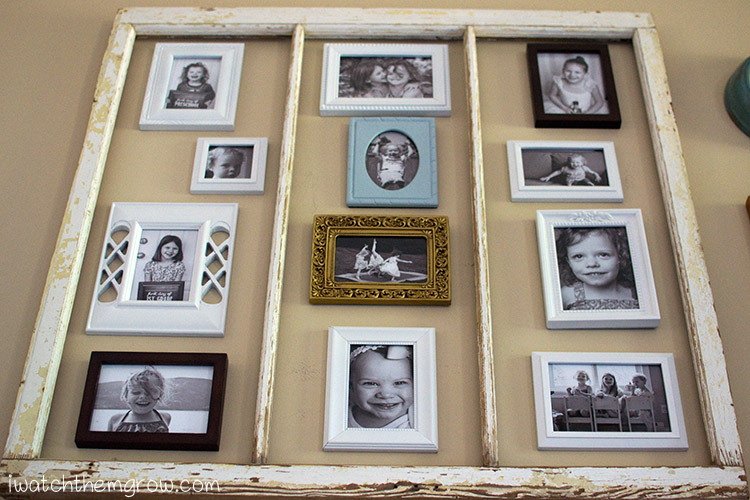 3. A Gallery Wall of Old Windows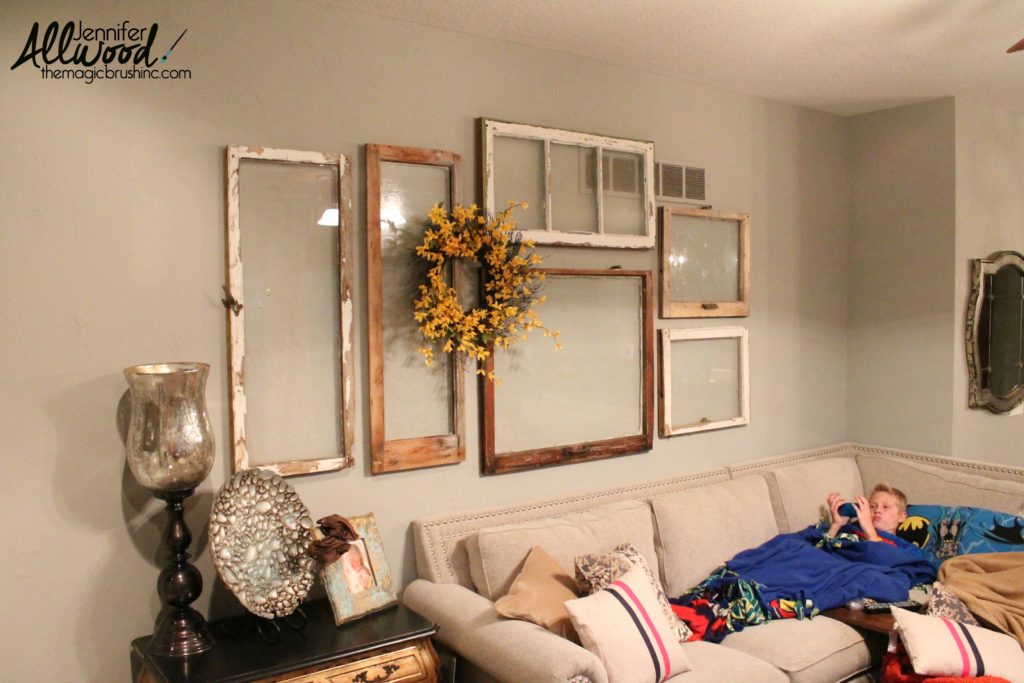 via Jennifer Allwood
4. Old Window Frame Repurposed Into Chalkboard Calendar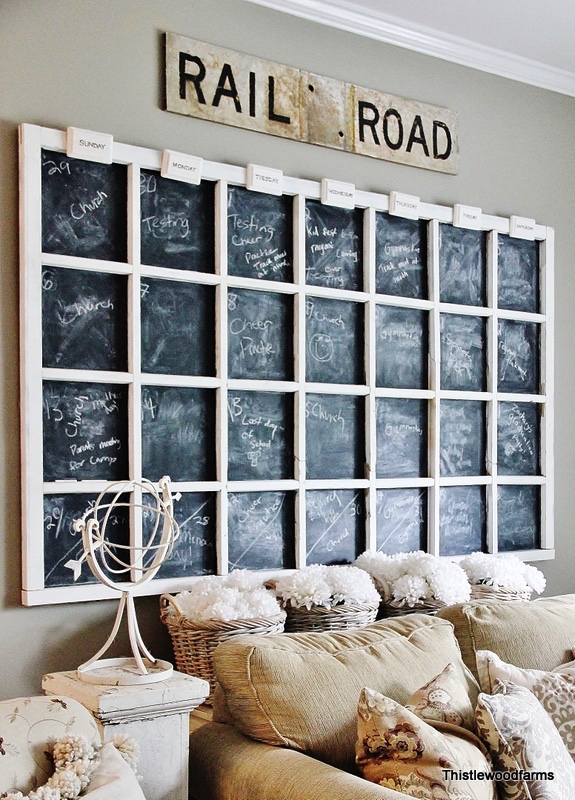 5. Window Frame Jewelry Display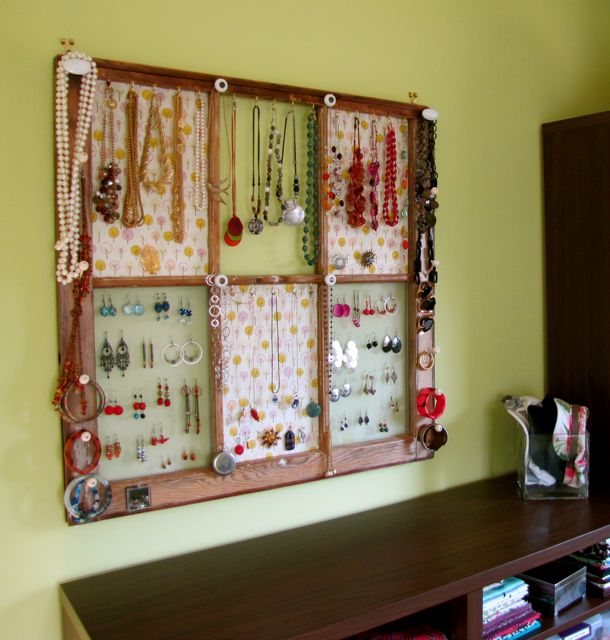 6. Window Coat Rack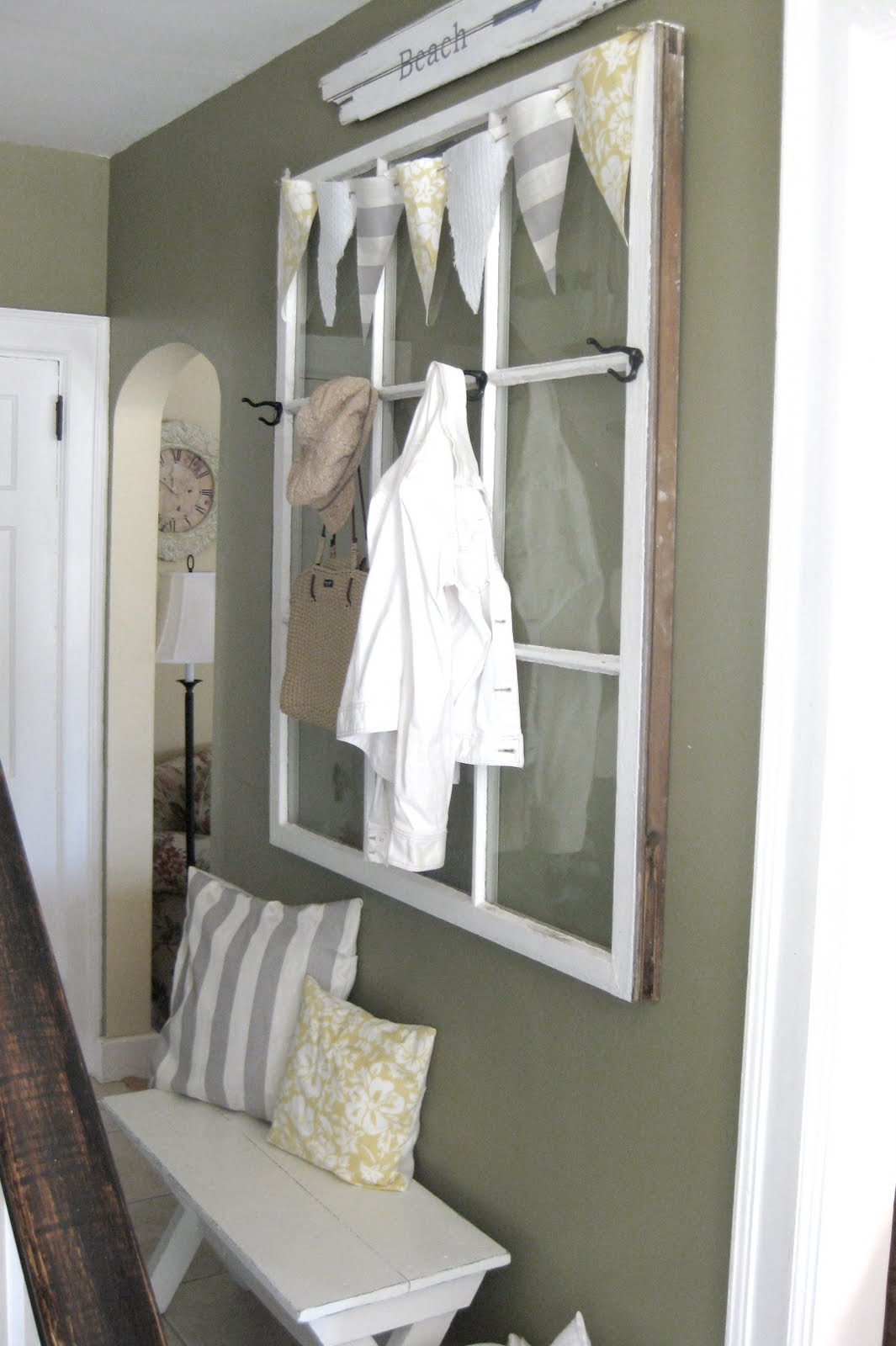 via My Pink Life
7. DIY Window Medicine Cabinet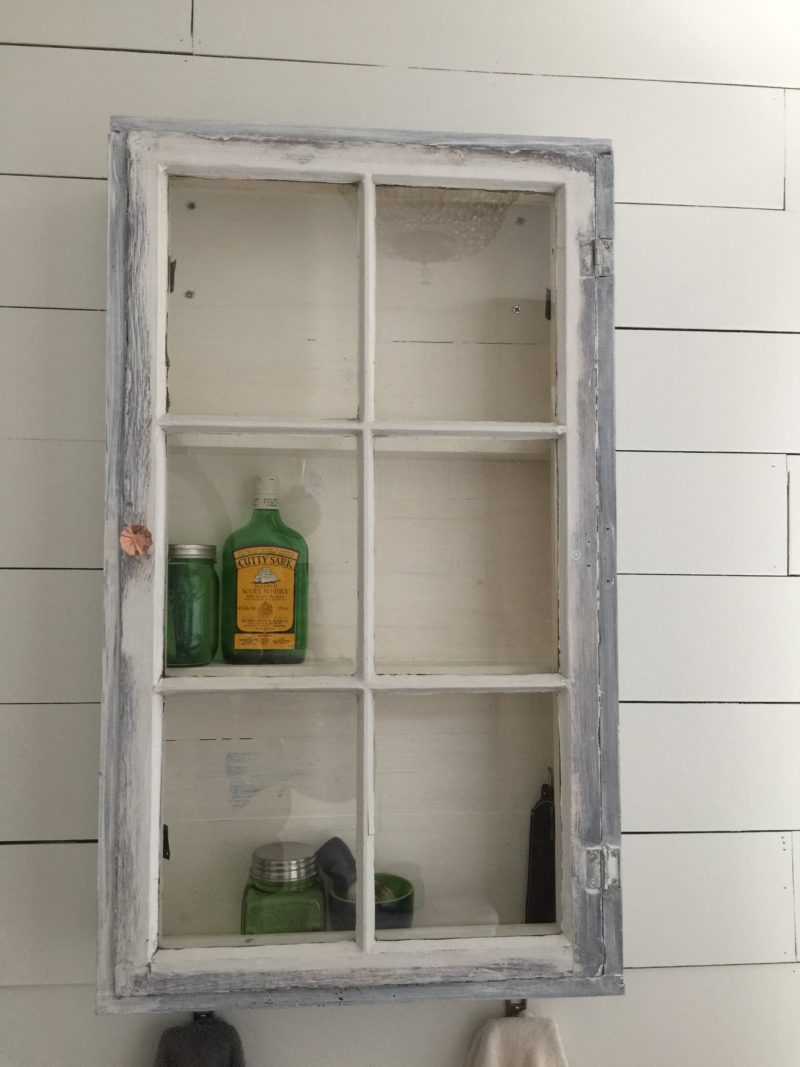 via Wooden Souls & Paper Hearts
8. Window Headboard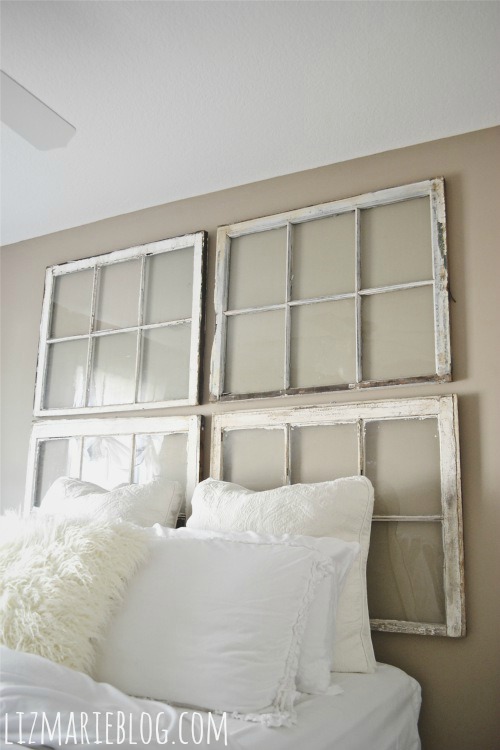 via Liz Marie Blog
9. Old Window Turned Wine Cork Board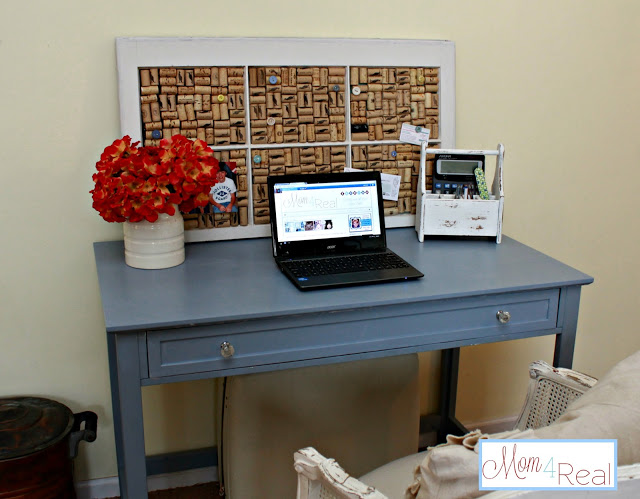 via Mom 4 Real
10. DIY Window Shelf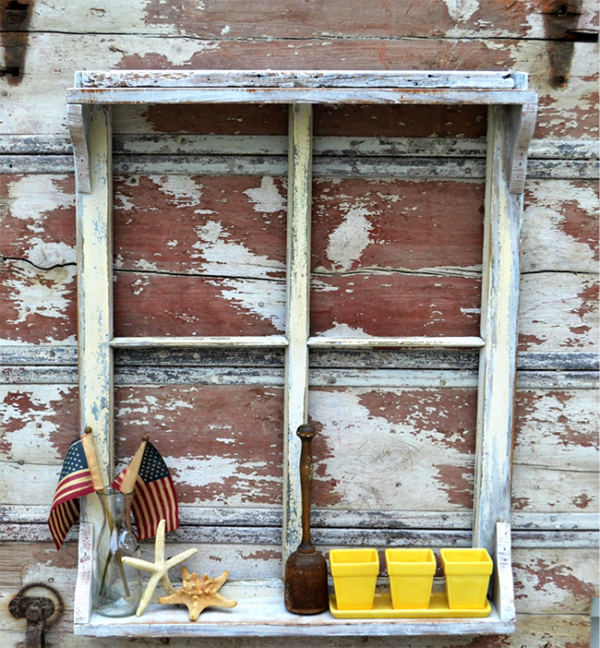 via The Sway
11. Window Coffee Table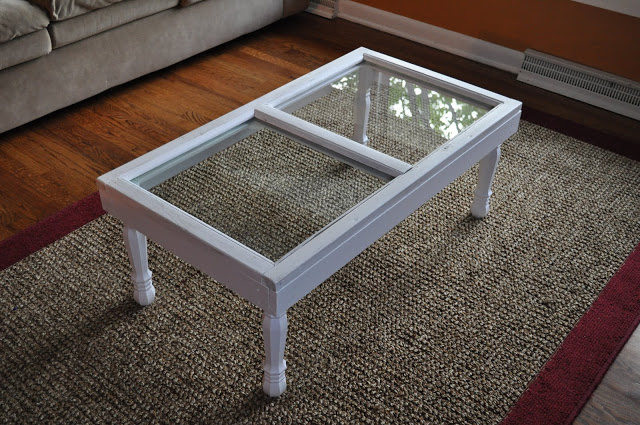 12. Old Window Pot Rack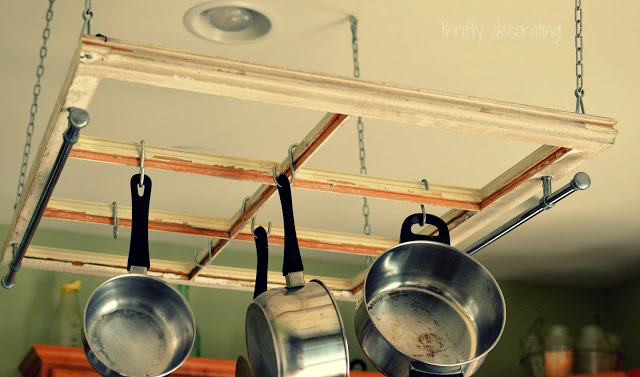 13. Old Window Pane Turned Mirror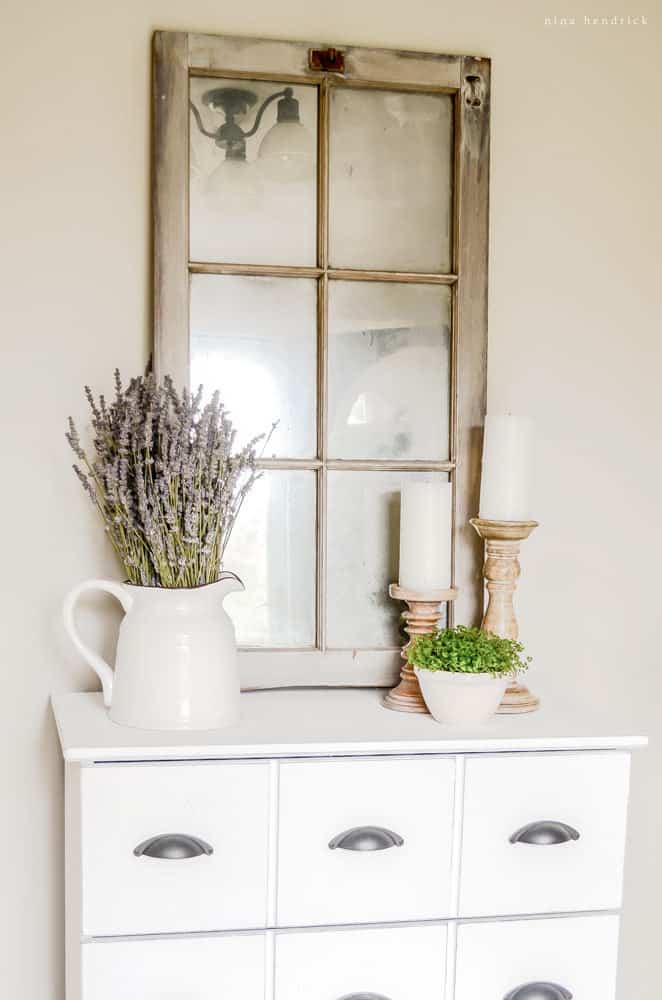 via Nina Hendrick
14. Old Window Fireplace Screen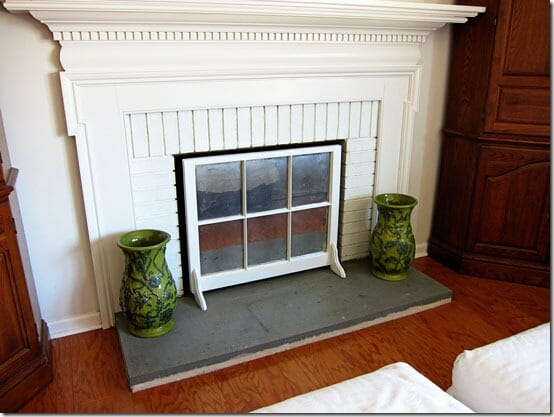 via In My Own Style
15. Window as a Room Divider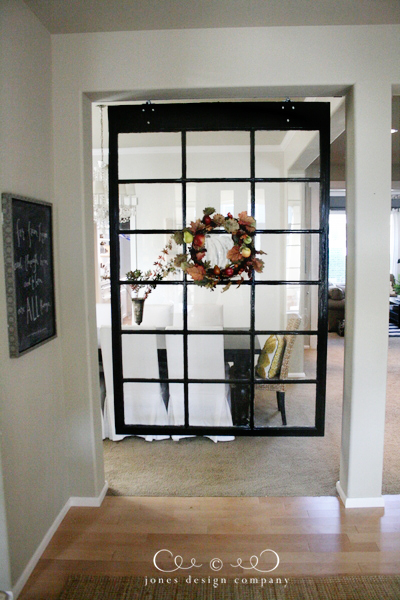 Love this post? Pin this image to share it with friends!