Wooden pallets are awesome material for DIY projects. They're pretty easy to come by, and they can be turned into almost anything; from tables and benches to headboards and bed frames. If you want to try your hand at making some creative pallet furniture for your home or garden, we've gathered some of the most amazing pallet projects to get you inspired!
 1

  Pallet Pot Rack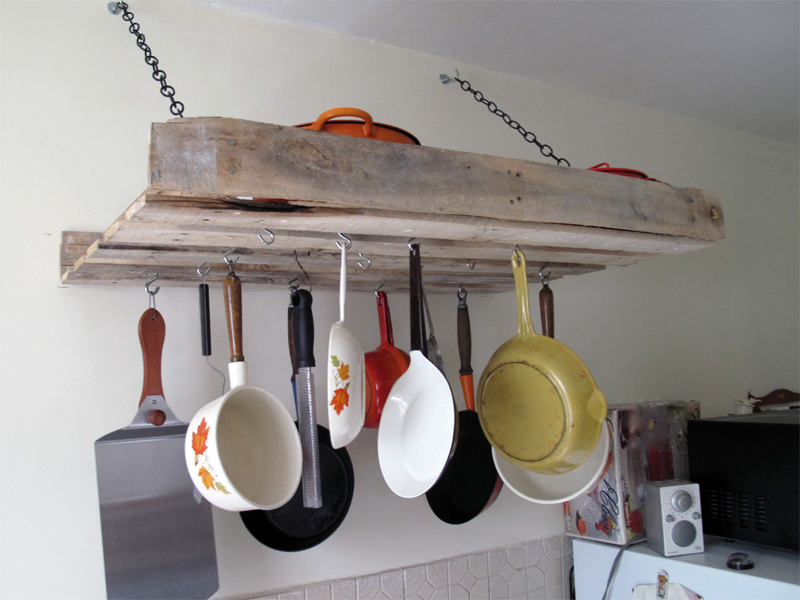 Tutorial via A Greenpoint Kitchen
 2

  DIY Pallet Coffee Table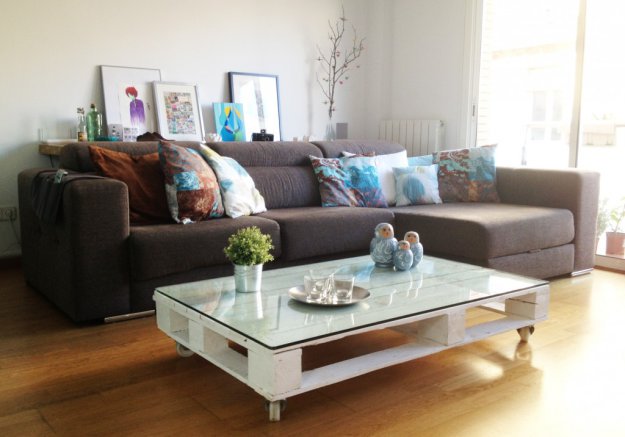 Tutorial via Anna Evers
 3

  Pallet Shoe Storage Bench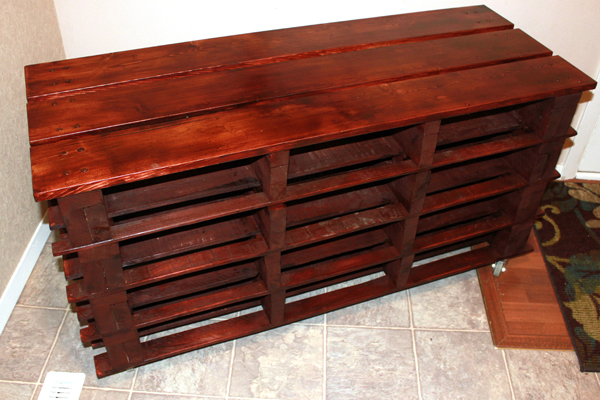 Tutorial via Between 3 Sisters
 4

  Pallet Rainbow Flower Garden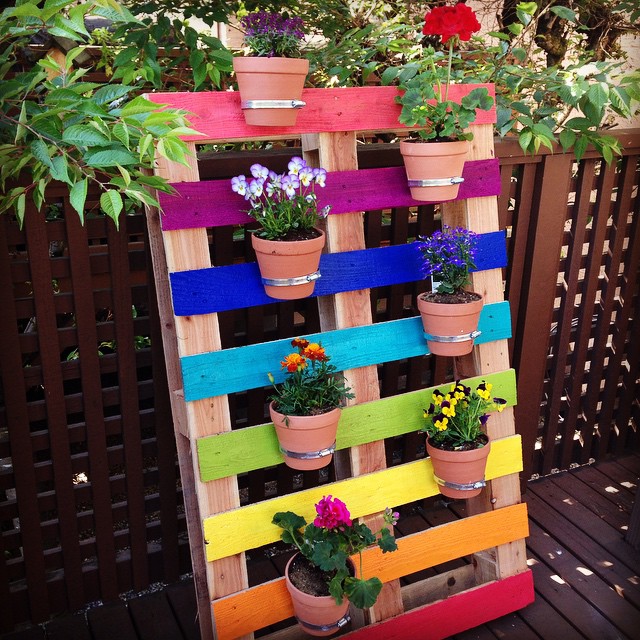 Tutorial via Hello Creative Family
 5

  Easy DIY Pallet Coat Rack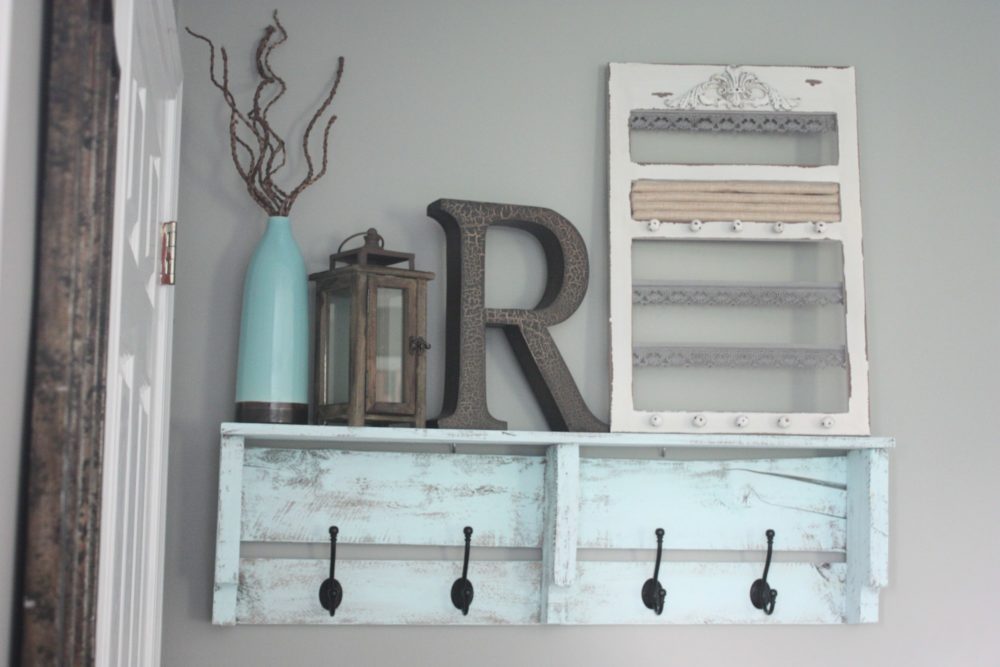 Tutorial via Re-Fabbed
 6

  Pallet Barn Door on Hinges

Tutorial via Simply Handmade Studios
 7

  Pallet Table for the Patio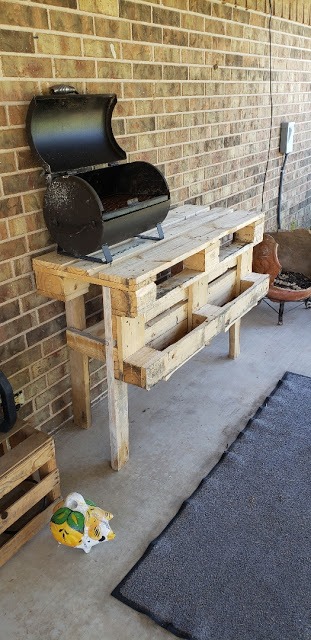 Tutorial via Our Clover House
 8

  Pallet Wood Headboard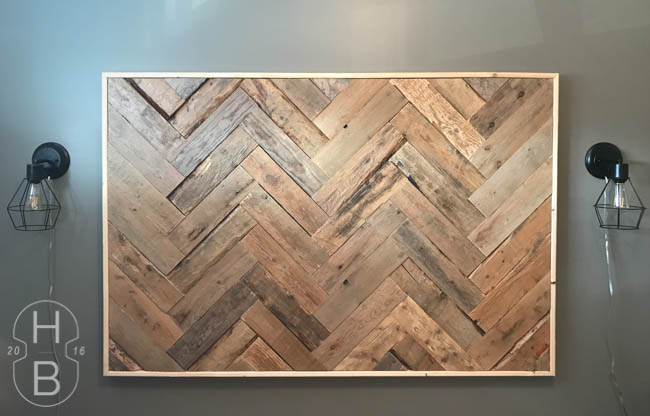 Tutorial via House by the Bay Design
 9

  Pallet Swing Bed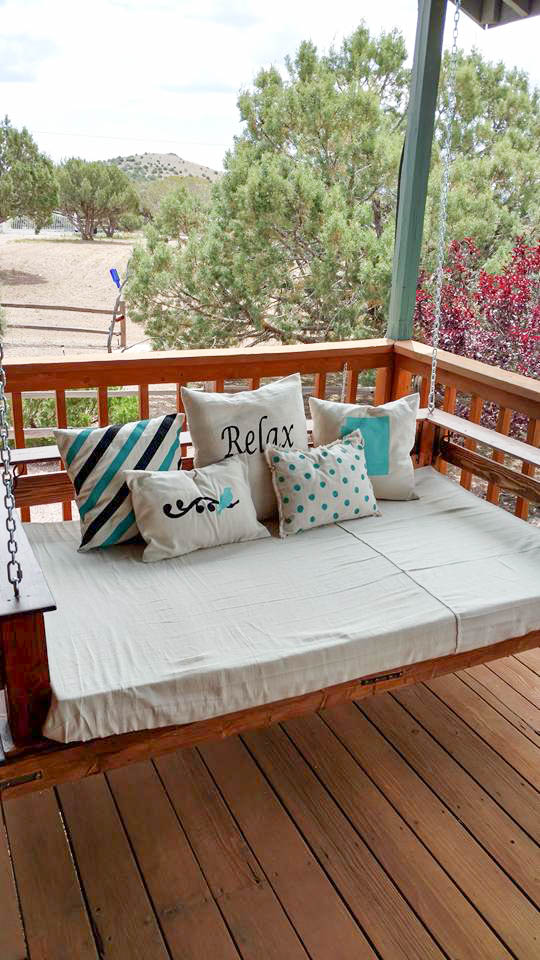 Tutorial via Grillo Designs
 10

  DIY Rustic Pallet Bookshelf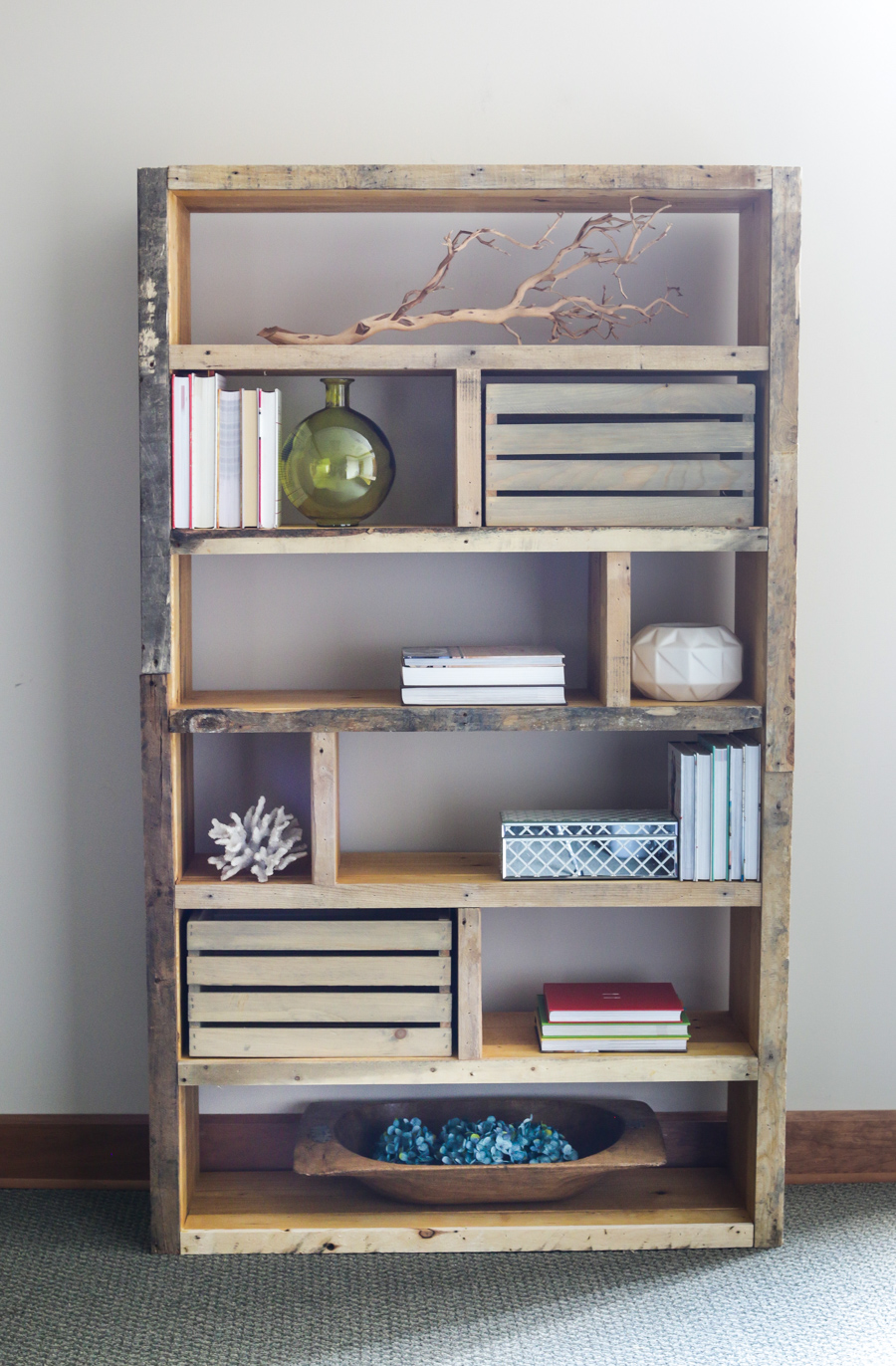 Tutorial via Jen Woodhouse
 11

  Modern Pallet Wood Bench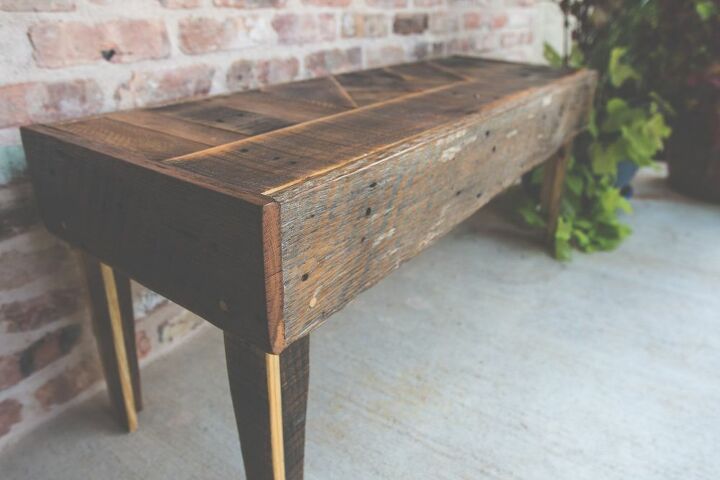 Tutorial via Bruce A. Ulrich
 12

  Easy Wood Pallet Bed Frame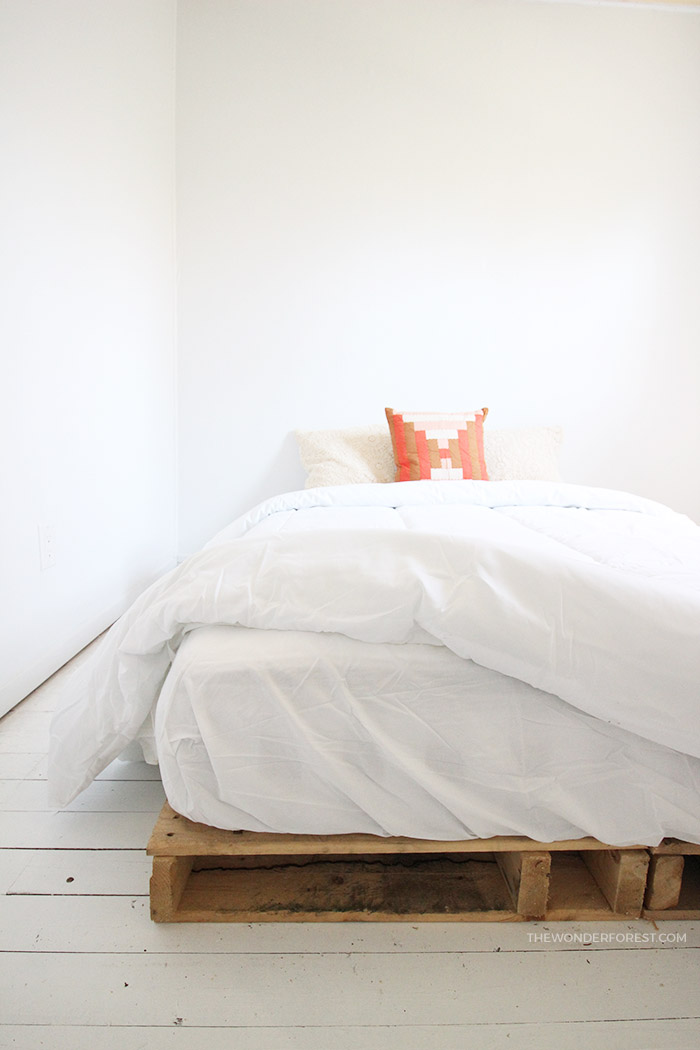 Tutorial via The Wonder Forest
 13

  Cascading Flower Pallet Planter Box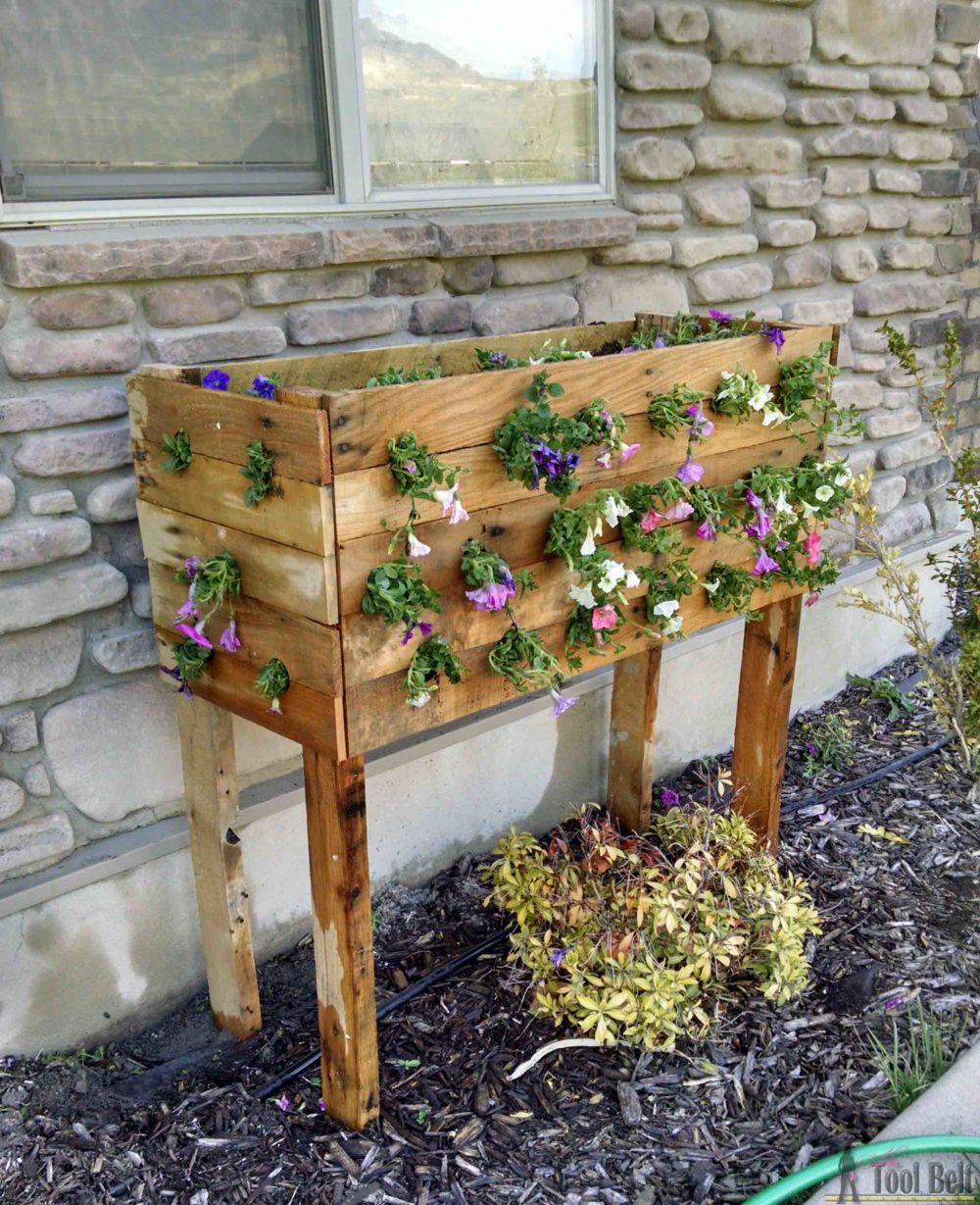 Tutorial via Her Tool Belt
 14

  DIY Pallet Dining Table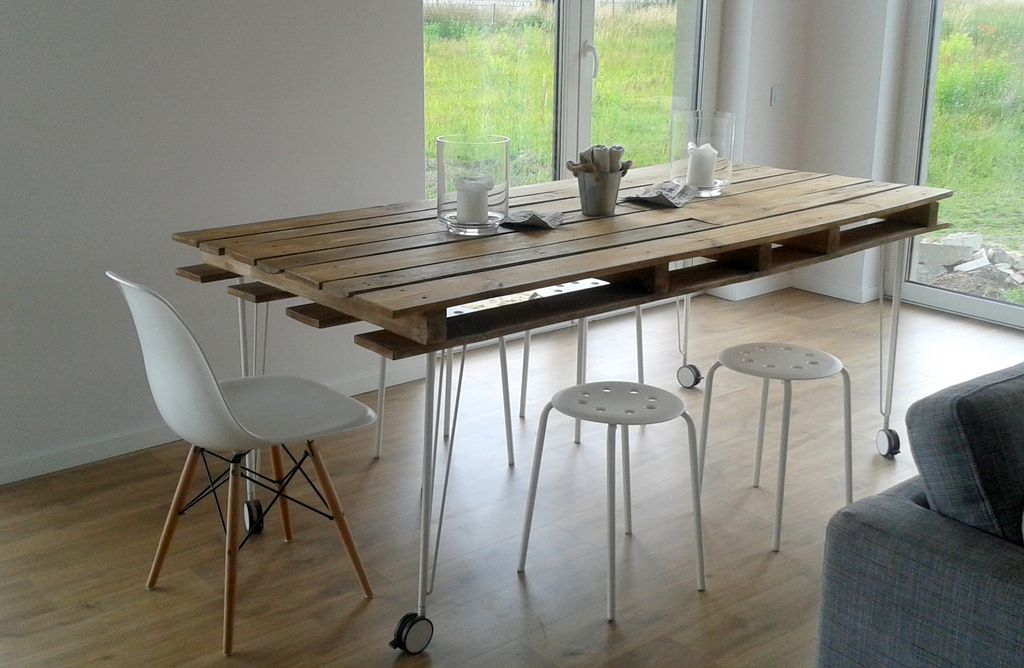 Tutorial via Instructables
 15

  Pallet Wood Vertical Planter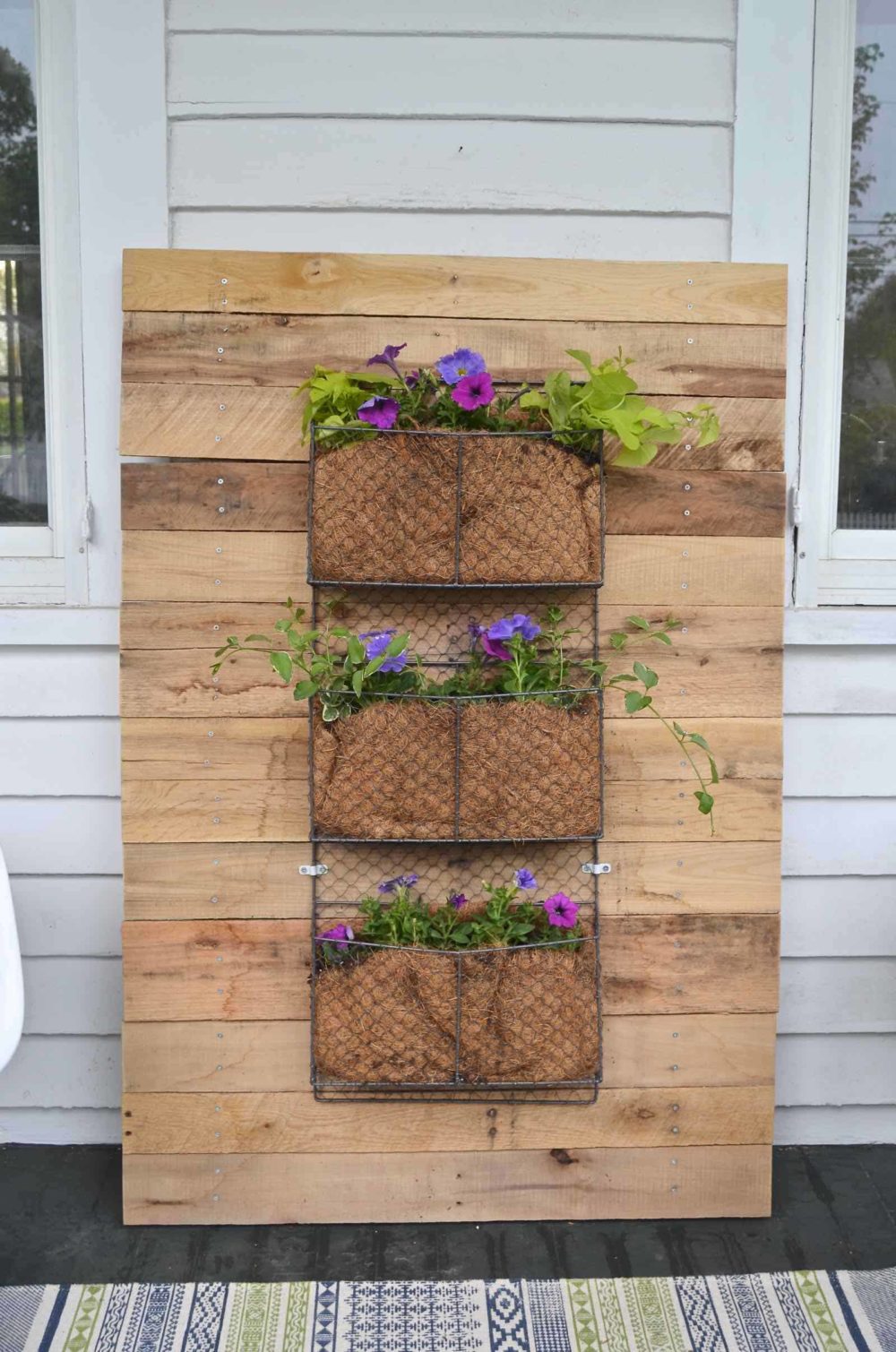 Tutorial via At Charlotte's House
 16

  Beach Wall Art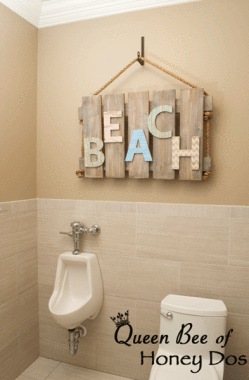 Tutorial via Queen Bee of Honey Dos
If you liked this post, share it with your friends by pinning the image below and sharing on your Facebook!