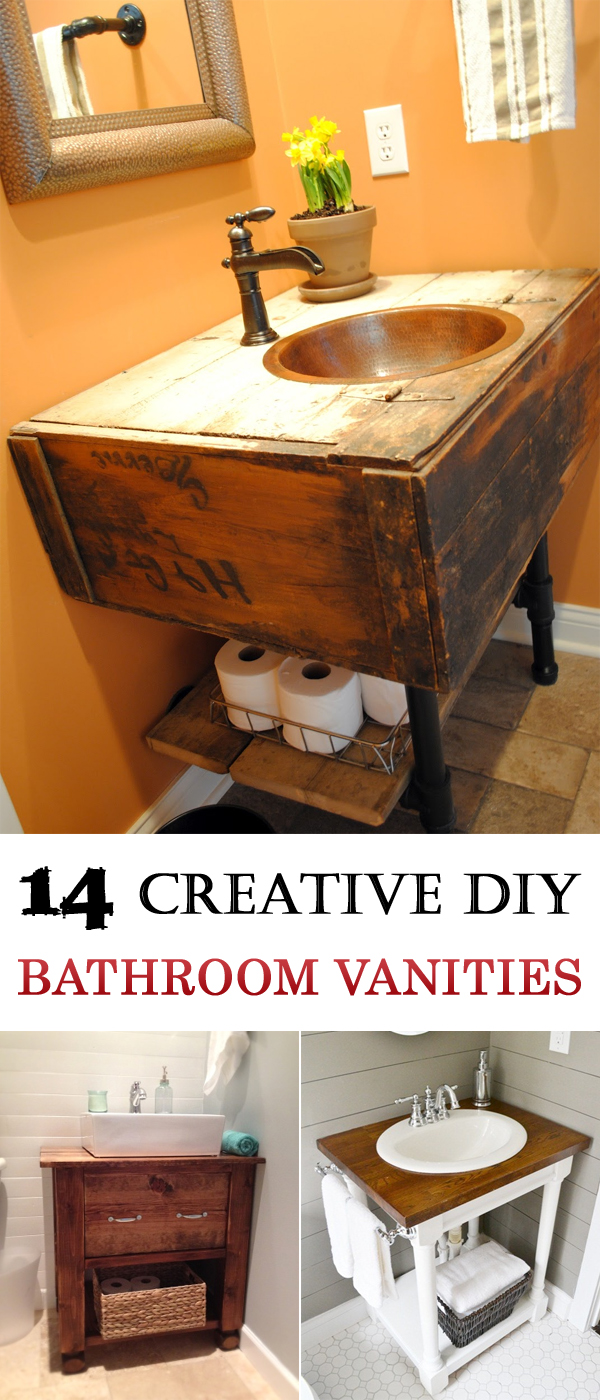 A bathroom vanity is a great piece of furniture for any bathroom. Not only does it gives stylish look to your bathroom but it also gives valuable storage. However bathroom vanities are so often very boring – vast plastic surfaces which are hard to make work with other types of creative decor. So that's why we've rounded up 14 innovative DIY alternatives to standard bathroom vanities. Check them out and get inspired!
1. Butcher Block Vanity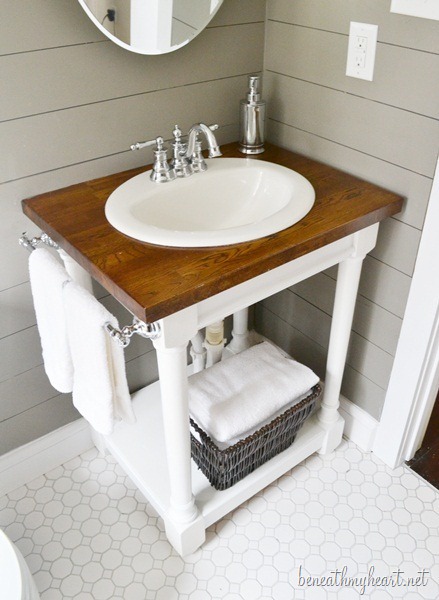 Bathroom vanity using the leftover butcher block.
Get the instructions at Beneath My Heart
2. Pottery Barn Inspired Sink Console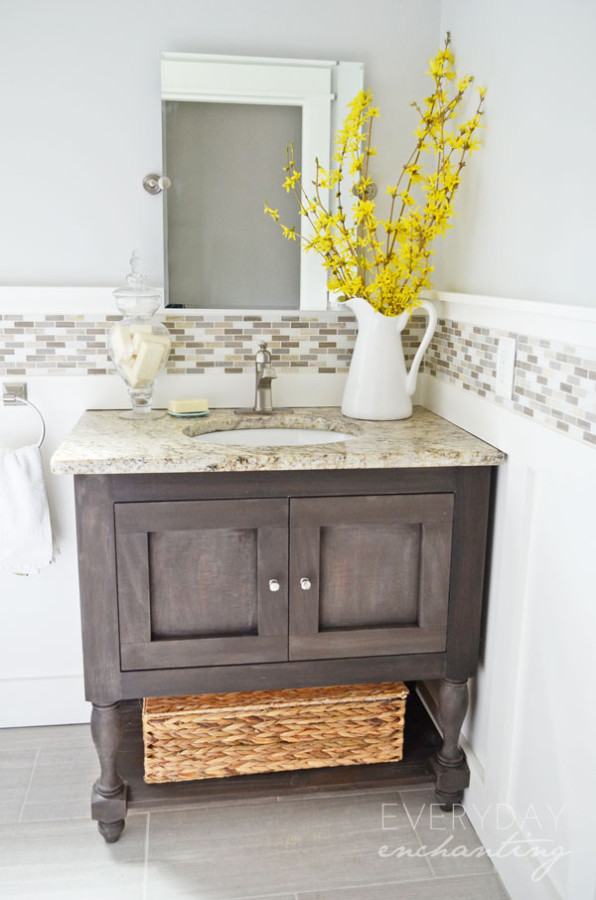 This high-end look vanity has all the charm of a warm cottage style without breaking the bank. Get the instructions at Everyday Enchanting
3. Wood Vanity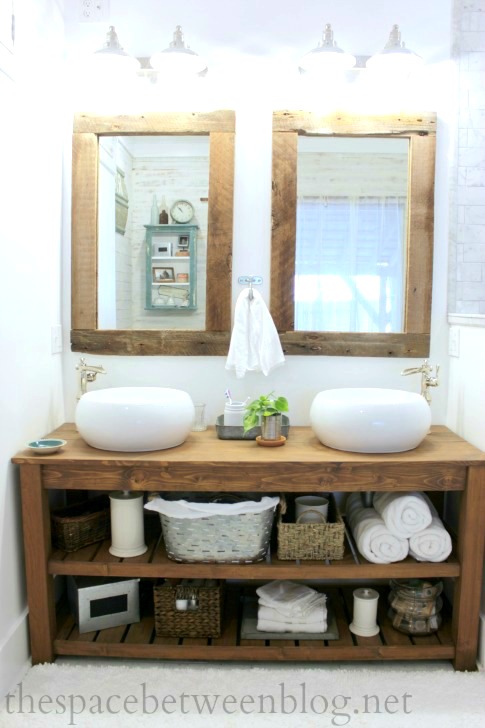 The interior designing of this wood vanity in the bathroom is really beautiful.
Get the instructions at The Space Between Blog
4. Fence Board Cabinet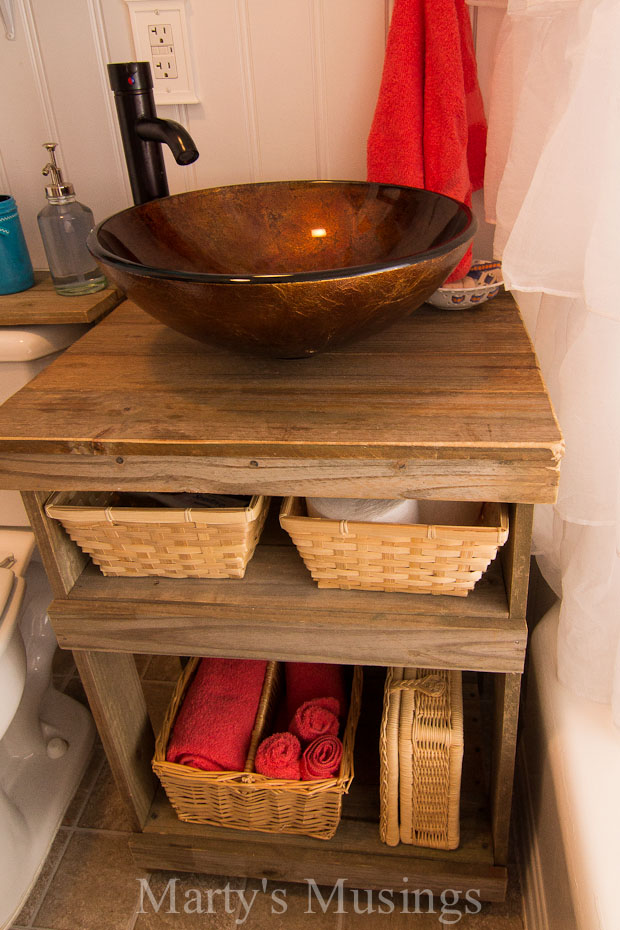 Repurpose some fence boards into the perfect vanity top and shelving.
Get the instructions at Marty's Mmusings