5. Glass Top Makeup Vanity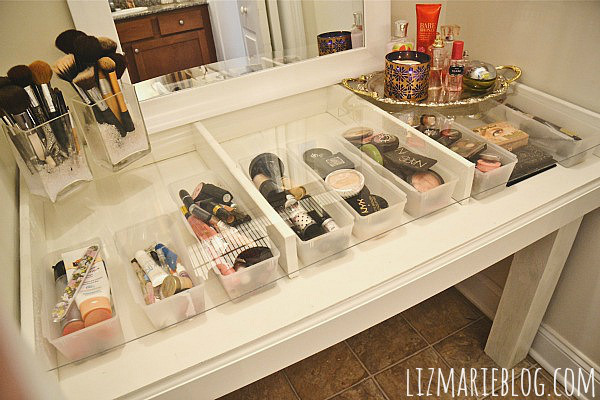 This modern style keeps all of your beauty needs at your disposal.
Get the instructions at Liz Marie Blog
6. Custom Bath Vanity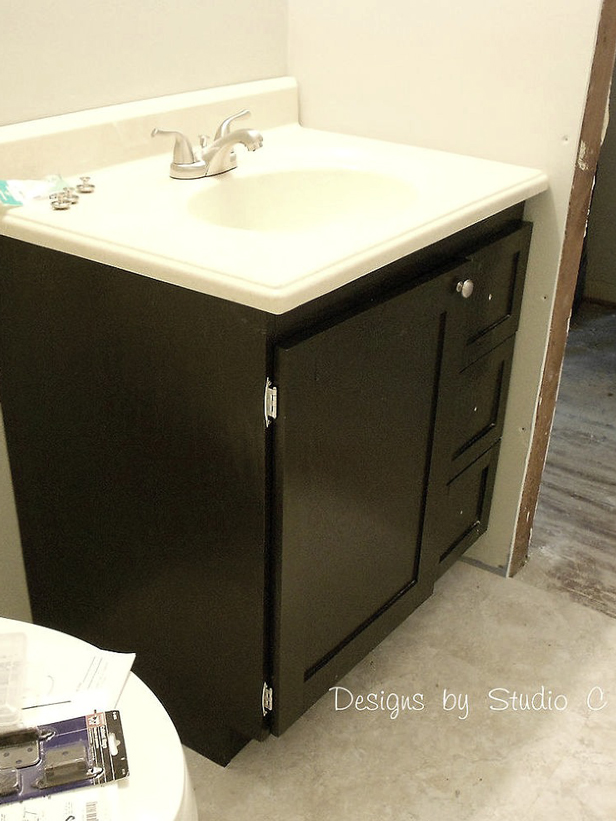 Vanity with plenty of helpful storage space. Get the instructions at Designs by Studio C
7. Vanity Sink Base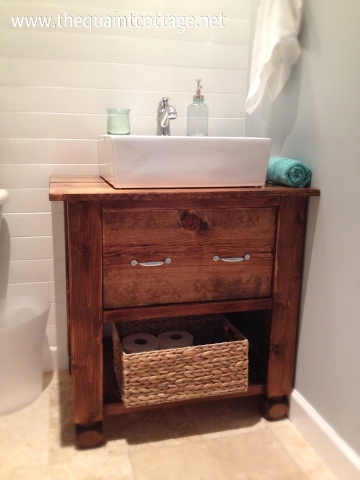 For a rustic spa-like look, try this inexpensive vanity base project, with a deep u-shaped drawer and some space for toiletries and bathroom storage.
Get the instructions at The Quaint Cottage
8. Open Shelf Vanity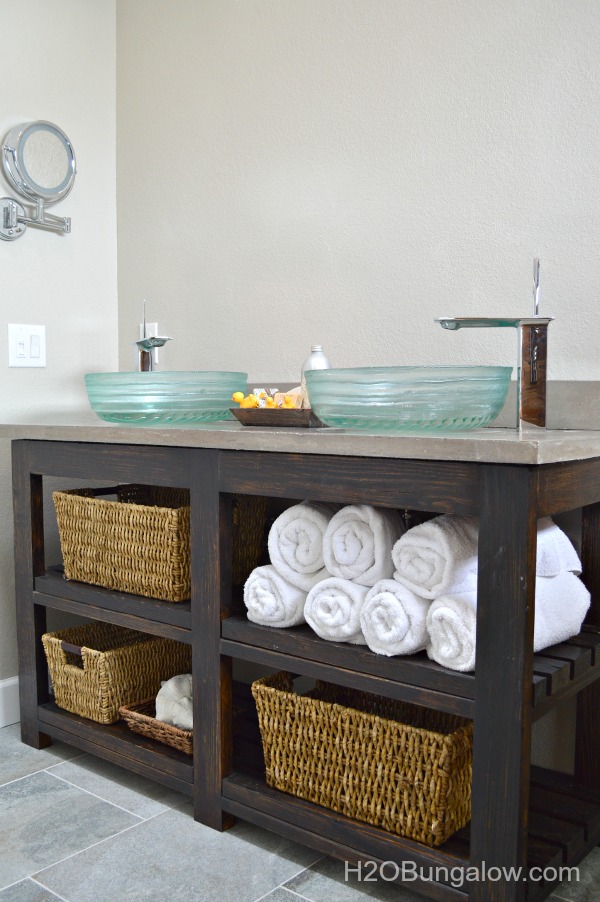 This natural look design with deep glass sink bowls and a dark wood frame gives you plenty of open storage space. Get the instructions at H2O Bungalow
9. Bathroom Vanity out of an Old Dresser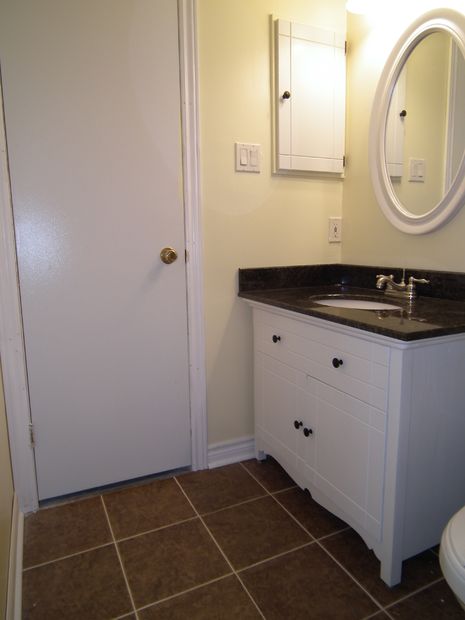 Making bathroom vanity out of an old dresser is such an innovative thing which i would like to appreciate it. Get the instructions at Instructables