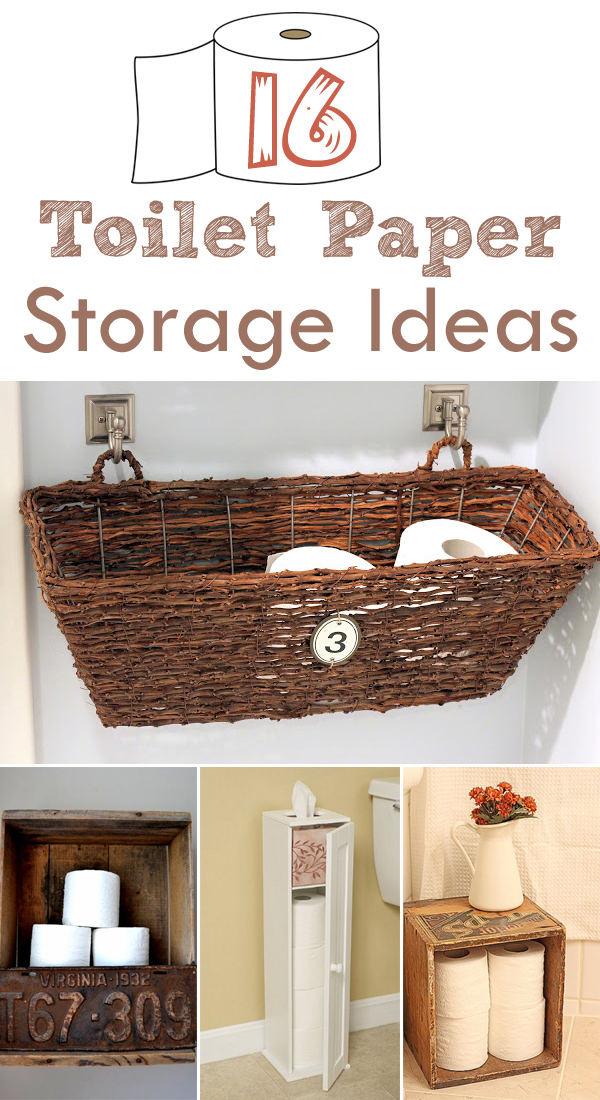 Wondering where and how you can store a small mountain of toilet paper rolls? Don't worry, there are several cool solutions that will not only allow you to maintain a decent supply on hand, but it will look original too.
In this article we show you 16 practical and creative ideas to store spare toilet paper rolls. Who knows that toilet paper storage could be fun and in style!
1. Old Crate with a Vintage License Plate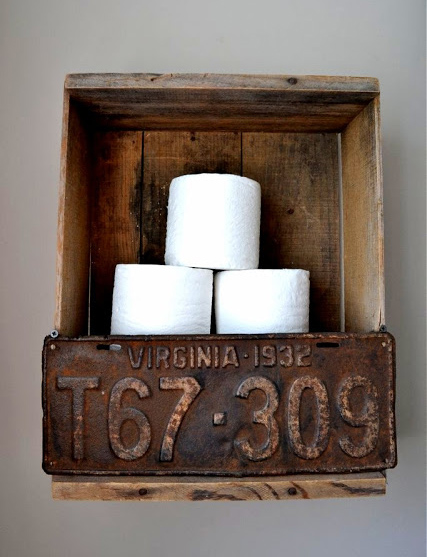 Just screw a rusty old licence plate onto an old crate and attach it to the wall.
Source and more details: funkyjunkinteriors.net
2. Wine Rack Toilet Paper Holder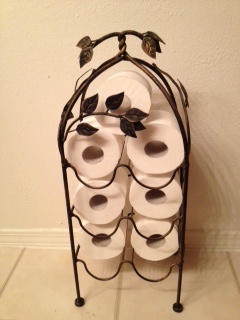 Image source: pinterest.com
3. Toilet Paper Storage Cabinet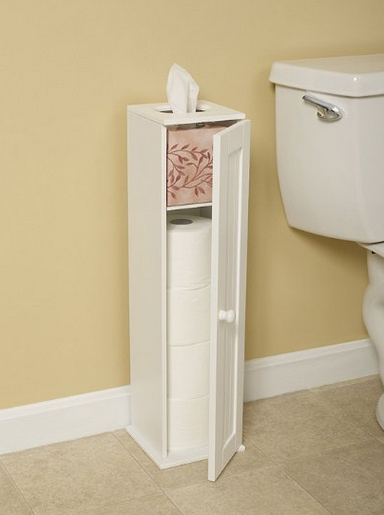 Looks great and I like that it hold four rolls instead of most that only hold three. Buy it here
4. Put a Few Extra Rolls in a Metal Basket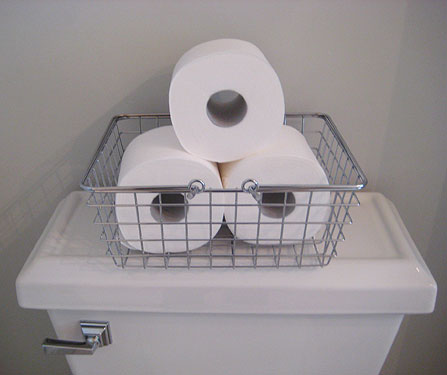 Image source: younghouselove.com