5. Add a Magnetic Strip to Your Bathroom Medicine Cabinet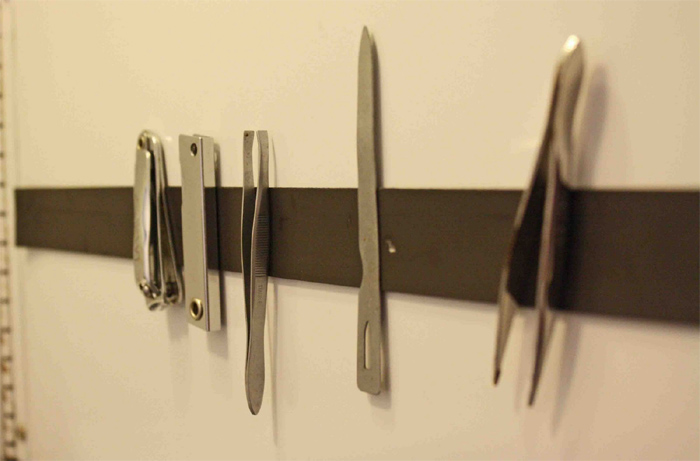 for bobbi pins, tweezers and nail clippers. You can buy Magnetic Strip here.
Image source: sprwmn.blogspot.com
6. Use a Silverware Organizer as a Family Toothbrush Holder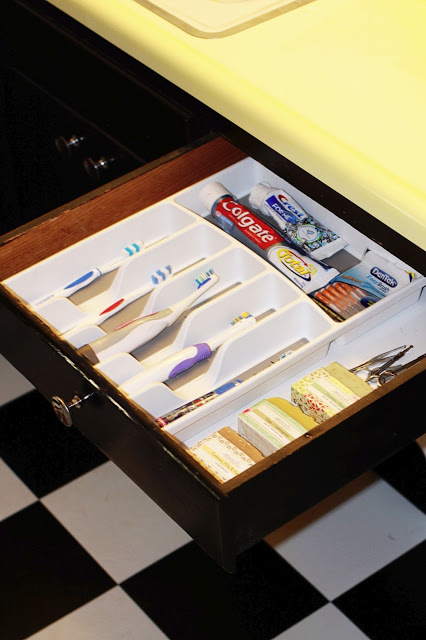 Buy Silverware Tray here. Image source: littlepenelopelane.blogspot.com
7. A Wine Rack as a Vertical Towel Rack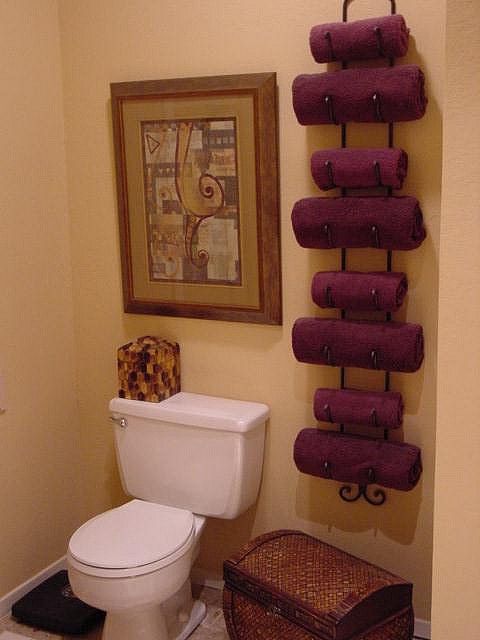 A wine rack is mounted on the wall and used as a cute towel rack. This is a great tip for smaller bathrooms!
Image source: flickr.com
8. Hang a Hook Rod Over the Mirror for Some Extra Storage Space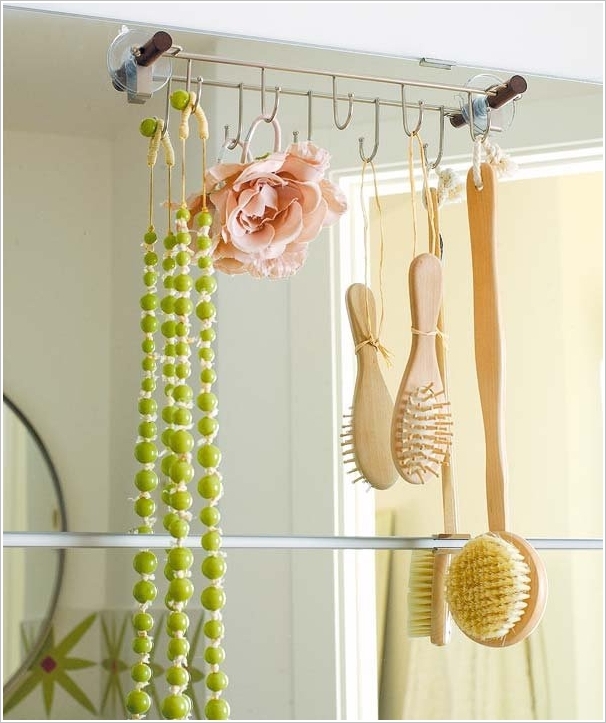 Image source: micasarevista.com